Safety Data Sheets
Technical Data Sheets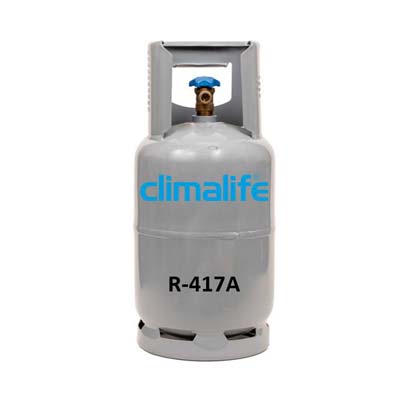 R417A (FREON™ MO59)
R417A is an easy to use, non-ozone depleting HFC retrofit refrigerant blend of R125, R134a and R600. It is typically used to replace R22 in direct expansion stationary air conditioning and medium temperature refrigeration systems.

R417A has a significantly lower discharge temperature than R22, which may prolong the life of the compressor. In most systems this product provides the required cooling capacity and has shown energy savings, however some systems may experience reduced capacity.
This refrigerant is compatible with traditional and new lubricants, providing quick, easy and cost effective retrofits, and can be topped up during service without removing the entire refrigerant charge. As R417A is a blend, is should always be removed from the cylinder as a liquid when charging the system.

| | |
| --- | --- |
| APPLICATIONS: | Air conditioning / Small commercial |
| ASHRAE CLASS: | A1 |
| OIL REQUIRED: | MO / AB / POE |
| GWP: | 2346 |