Aerosol Propellants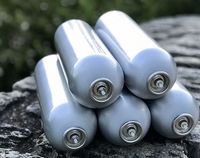 We offer a wide range of aerosol propellant gases in pure substances or in tailor-made blends. Our know-how is based on the optimisation of formulations, packaging, substitution and analysis.
These include: liquified gases, liquids and blends.
LIQUIFIED GASES
n-butane
isobutene
propane
HFO 1234ze
DME
HFC 134a
HFC 152a
propylene
LIQUIDS (TO BLEND WITH GAS)
n-pentane
isopentane
HCFO 1233zd
BLENDS
With know how in formulating, handling and packaging of propellants, we can also offer special blends such as:
isopentane/isobutane
n-pentane/isobutane
n-butane/propane
n-butane/isobutane
isobutane/propane
n-butane/isobutane/propane
1-butane/propylene
1-butene-propylene
DiMethyl Ether DME / DME blends
HFO 1234ze / HFO 1234ze blends
PACKAGING
We offer a range of packaging from a bulk of 20 tonnes to a 1 litre sample.
BULK – up to 20 tonnes
CONTAINERS – 930 litres
DRUMS – 217 litres
BOTTLES – 26 & 88 litres
CANS – 30 litres
SAMPLE – 1 litre
Our engineering department is involved in the implementation of flammable gases and liquids, storage, maintenance and requalification of installations.