Blowing Agents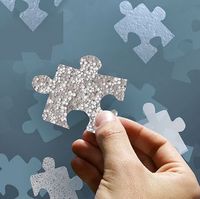 We offer a large range of flammable and non-flammable blowing agents for Polyurethane (PU), Polystyrene (EPS, XPS) and Polyethelyne (PE) foams.
These include:
LIQUIFIED GASES
n-butane
isobutene
propane
HFC 134a
HFC 152a
HCF 245fa
HFO 1234ze
LIQUIDS
n-pentane
isopentane

cyclopentane
BLENDS
With know how in formulating, handling and packaging blowing agents, we can also offer special blends such as :
n-pentane/isopentane
cyclopentane/isopentane
cyclopentane/n-pentane
n-butane/isobutene
n-butane/propane
n-butane/isobutene/propane
PACKAGING
We offer a range of packaging from a bulk of 20 tonnes to a 1 litre sample.
BULK – up to 20 tonnes
CONTAINERS – 930 litres
DRUMS – 217 litres
BOTTLES – 26 & 88 litres
CANS – 30 litres
SAMPLE – 1 litre
Our engineering department is involved in the implementation of flammable gases and liquids, storage, maintenance and requalification of installations.
Blowing Agents - Blends
Cyclopentane
N-butane
Isobutane
Propane
HFC 134a
HFC 152a
HFC 245fa
HFO 1234ze
N-pentane
Isopentane