MGS-400 Gas Detection Series
The MGS-400 Series is a complete leak detection solution, designed specifically for safety compliance in refrigeration applications. Modern refrigeration systems are designed to be efficient and leak free, but improper installation, inadvertent damage or mechanical wear can result in potentially hazardous leaks.
With their rapid response time, low-temperature performance (-40° C) and integrated audio & visual alarms, MGS-400 Series gas detectors make compliance with safety regulations simple and easy.
It is ideal for:
- Machinery rooms
- Walk-in freezers and cold rooms
- Industrial cold storage
- Chiller rooms
Key features:
- Gas Detection Series for Safety Compliance
- Mobile app interface for easy commissioning and maintenance without specialty tools
- Plug-and-play pre-calibrated sensor modules for quick, simple sensor replacement
- Temperature-compensated measurements mitigate false alarms and optimize accuracy in refrigeration applications
- Digital and analog communications for integration with BMS / BAS control systems
- Onboard A/V alarms for ASHRAE 15 and EN 378 compliance with no additional hardware
The Series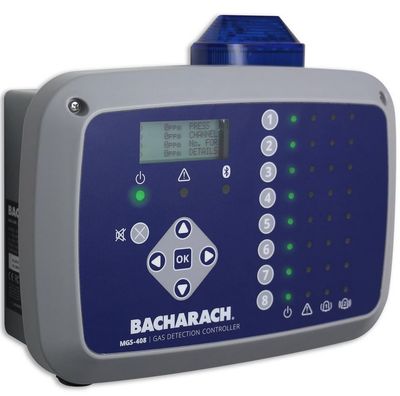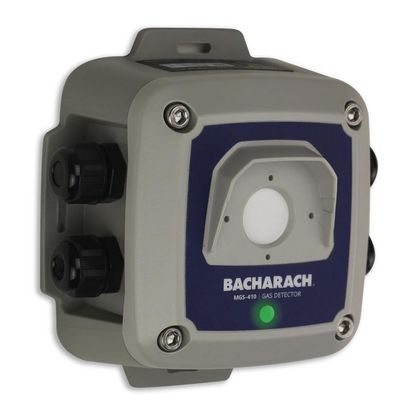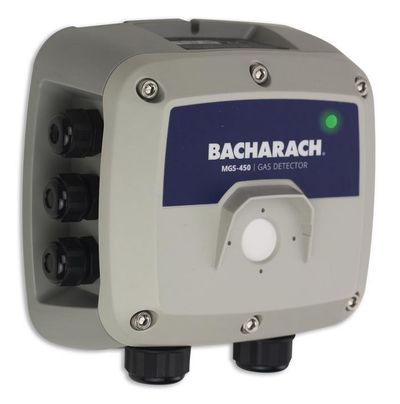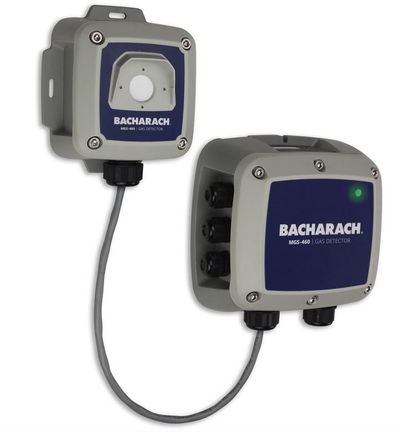 - MGS-408 Controller
- MGS-410 Gas Detector
- MGS-450 Gas Detector
- MGS-460 Gas Detector