Bacharach Multi Zone Gas Leak Monitor HGM-MZ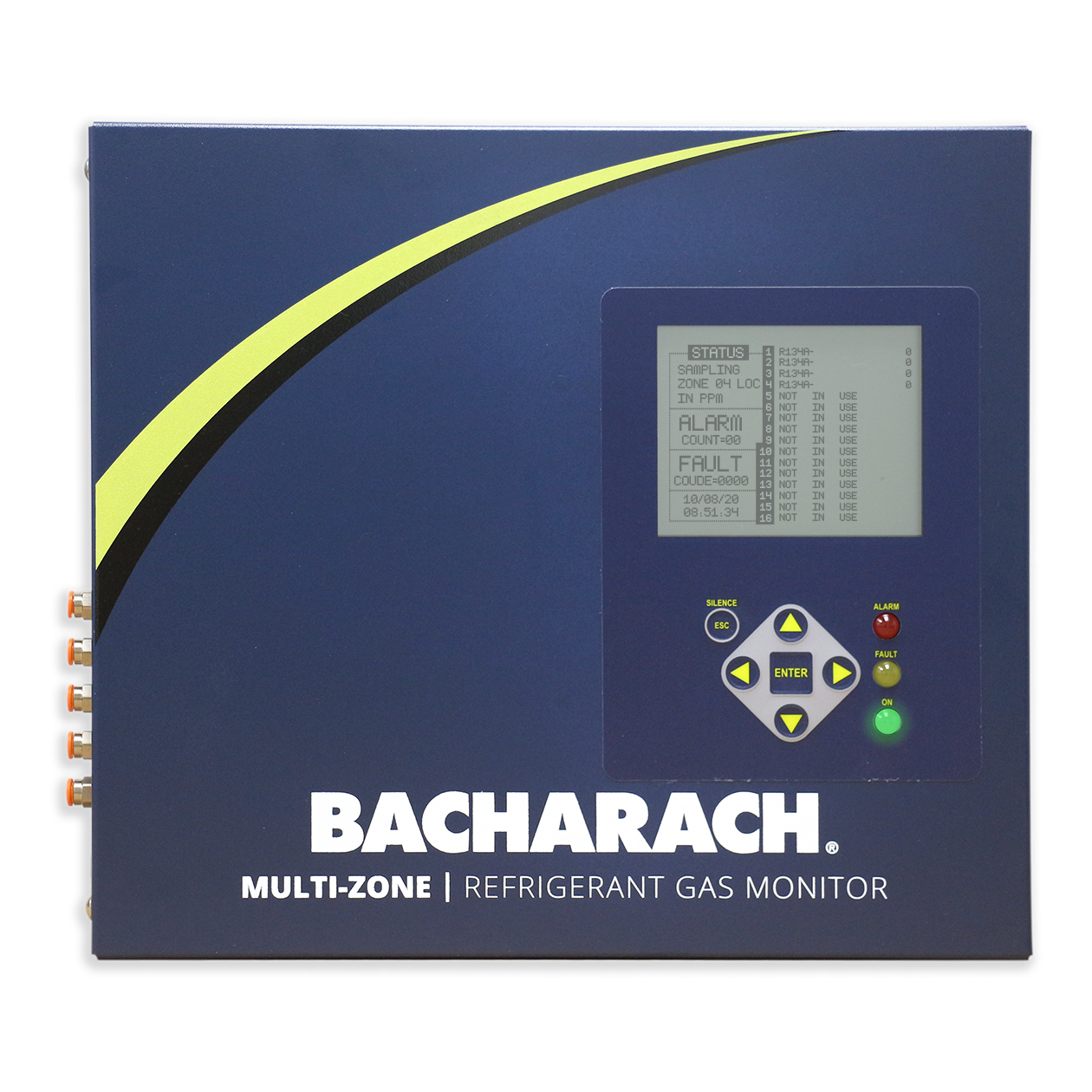 Bacharach's Multi-Zone Gas Leak Monitors offer performance, flexibility and functionality for low level continuous monitoring of refrigerant gases used in most commercial systems including: Chlorofluorocarbons (CFC), Hydrochlorofluorocarbons (HCFC), Hydrofluorocarbons (HFC), Ammonia (NH3) and Carbon Dioxide (CO2).

These state-of-the-art fixed gas monitors lead the industry in performance, integration capabilities, initial cost
and cost of ownership. Capable of detecting more than 38 refrigerant gases, the Multi-Zone system is compliant
with ASHRAE standard 15-2007, is ETL Energy Saving Listed, meets California Code Regulations for Refrigerant
Monitors and is EN 14624 and CE certified.
It is ideal for:
- Chillers, Grocery Stores, Mechanical Rooms, Physical Plants, Refrigeration Racks, Walk-In Freezers.
- Refrigerant gases; including Ammonia, Carbon Dioxide, CFCs, HFCs, HCFCs.