Bacharach Gas Transmitter Series MGS-550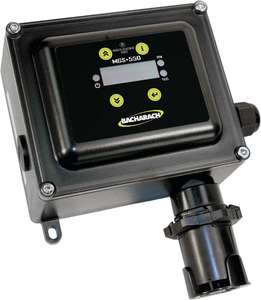 The Bacharach MGS-550 Gas Transmitter is a flexible-platform instrument that is easily customised for a wide variety of challenging applications. The MGS-550 is user configerable and capable of utilising electrochemical, semiconductor, catalytic bead and infrared sensors to detect an extensive range of refrigerants, combustible and toxic gases, as well as VOCs.


It is ideal for:
- Industrial, commercial and institutional environments.

- Range of refrigerant gases, including the newer low GWP refrigerant blends on the market, including R-448A, R-449A, R-452A and R-513A.