Safety Data Sheets
Technical Data Sheets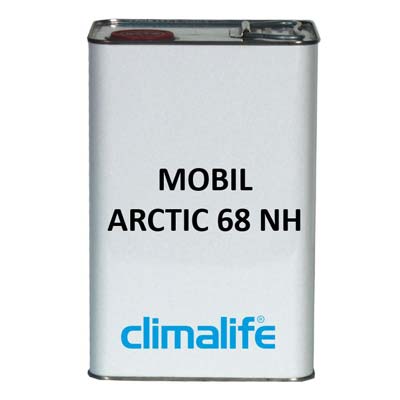 MOBIL ARCTIC 68 NH
Mobil Gargoyle Arctic 68 NH is a high performance refrigeration oil designed specifically for the lubrication of refrigeration reciprocating and screw compressors using ammonia (NH3, R-717). It is formulated with high quality mineral paraffinic technology providing excellent low temperature performance, low volatility and thermal stability.
Features and benefits of Mobil Gargoyle Arctic 68 NH
Low volatility, helps reducing oil consumption (fewer oil top-ups), limiting oil thinning from fractionation.
Low Brookfield viscosity contributes to good oil flow at low temperatures and good oil return from evaporator.
Surface protection for increased equipment life, reduced repair costs.
High Viscosity Index for good compressor lubrication across wide operating temperatures.
Refrigerant compatibility contributes to oil separator efficiency (very low miscibility with NH3).