Keeping UK drivers cool with R1234yf - Air Con Facts 1
Climalife UK

Did you know? Half of UK drivers set the air con temperature at 17 degrees or lower.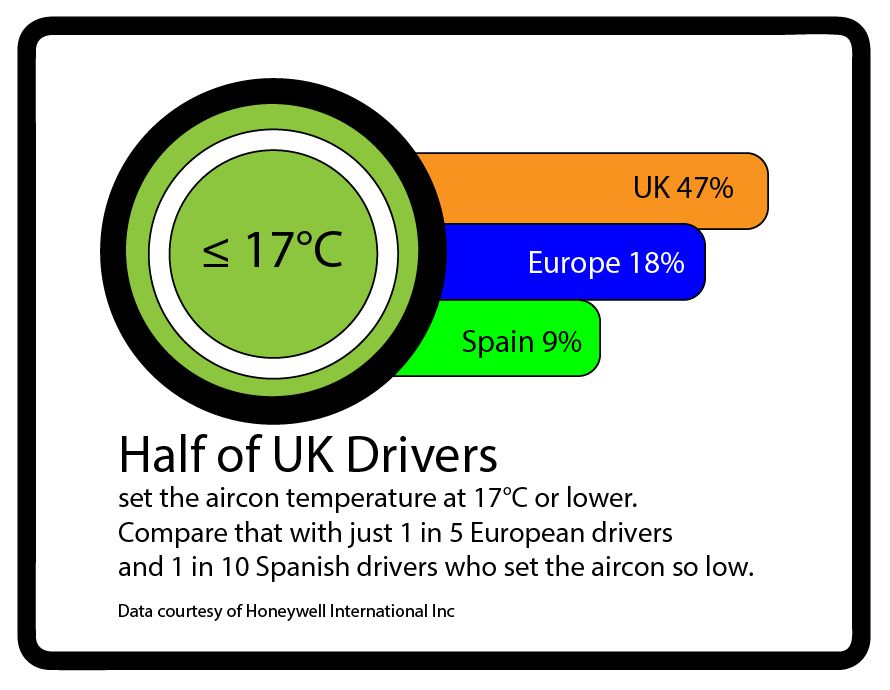 Compare that with just one in five of European drivers and a mere one in 10 Spanish drivers who set the air con so low.

Climalife are a key player in the distribution of car air conditioning refrigerants.

Read more about R1234yf replacing R134a in car air conditioning. Or visit our R1234yf product page.