Why so many refrigerants?
Climalife UK

To paraphrase the famous song – How many refrigerants must a technician install? - and the answer my friend, isn't blowing in the wind.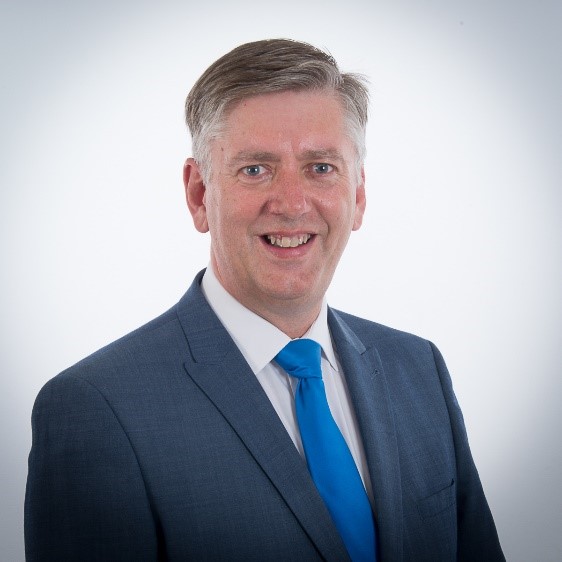 Neil Roberts, Senior Technical Manager
How many times have you heard it said, "there are just too many refrigerants, it was better when there were just three!". Well perhaps I'm showing my age a bit with the second part of that comment but believe it or not there used to be just three mainstream refrigerants used for the majority of applications, so how did we end up with the plethora of refrigerants available today and how can you decide which refrigerants you should be using for what application?

The short answer is of course environmental legislation. Initially based on the Montreal Protocol to prevent ozone depletion and now focussing on reducing emissions that cause climate change, which for the UK and the EU is primarily driven by the F-Gas regulations. The reality is it's a little more complex than just regulation.
Regulation created the opportunity for developing new products to fill the void. When the Montreal Protocol came into place the established refrigerant manufacturers, and a few wannabe entrepreneurs, all took up the challenge to bring their own 'world beating' solutions to market. This led to the explosion of refrigerants available on the market as nothing was quite the perfect match for the old R-12, R-22 and R-502 they were trying to replace.
After the initial rapid expansion of refrigerant options, where well over 20 new blends and a few older previously out of favour options were all vying for pride of place, the market almost returned to some sort of stability. It looked like a return to a small core of options, R-134a, R-407C, R‑410A and R-404A, was going to happen only for scientists to discover that ozone depletion wasn't the only environmental problem humans were creating, climate change was happening, and although the refrigeration industry were not the main culprit this time, the industry has to do its bit and continuing to use high global warming potential (GWP) refrigerants just isn't a sustainable option.
Just as with ozone depletion, reducing climate change created the opportunity for yet more refrigerant options to be developed and this time. The desired A1 safety classification (low toxicity/non-flammable) would have to be forsaken as the majority of low GWP refrigerant options are either toxic, explosive or have a degree of flammability.
Fortunately this time around the number of new refrigerants introduced with low GWP is considerably less than those introduced to tackle ozone depletion, but in some ways the decision can be more complex due to the new safety classes and the need for a multi-step transition from the current refrigerants, as the lowest GWP options are often only suitable for use in new equipment designed specifically for these new refrigerants.
It's probably around this point you're starting to think "That's all very interesting but how is this going to help me?" so let me cut to the chase. Throughout all the changes that have been occurring over the last 30 years, the team assembled at Climalife have kept abreast of all the legislation, all the new refrigerants that have been brought to market and have been guiding customers to make the best choices in a timely manner to stay ahead in the ever changing refrigerant landscape.
The knowledge and experience of the Climalife team means that they are ideally placed to provide information to customers to make the best choices and try to avoid making costly errors, as the F-Gas legislation is moving more rapidly than the previous ozone depletion legislation and not all solutions are suitable for every situation. The days of using just three refrigerants for almost everything are definitely over and there are numerous considerations to be made before choosing the best solution.
Availability & Sustainability
These are key criteria and although on the face of it, very simple, in these days of F-Gas quota for HFCs, the points deserve a lot more consideration than many give. The common thinking has been "if it's in stock, then it's available" but the reality is that the supply chain is quite long which can hide the true situation. This is what happened in 2017 with R-404A, the demand was higher than was sustainable under the F-Gas quota leading to rapid price rises and eventually a shortage of product. Retrofitting R‑404A equipment to lower GWP products such as R-448A and R-449A and reclaiming the R-404A eventually eased this situation but not without considerable disruption and cost to end users. As the F-Gas phasedown continues to decrease the sustainability of higher GWP refrigerants, it is likely the 2017 scenario will be repeated unless the industry actively seeks to use lower GWP refrigerants before another quota crunch occurs.
Climalife stocks a full range of low GWP refrigerants for retrofit and very low GWP refrigerants for new installations and has the technical knowledge and experience to help you choose the best solution for you and your client.
Table 1 - Low GWP Refrigerants available from Climalife

Safety
Safety is always paramount, but it should not be used as an excuse to do nothing. All refrigerants are hazardous and many of the new Low GWP refrigerants have a degree of flammability, which introduces a new safety factor to be considered but is definitely not the showstopper many assume. Climalife's technical team has over five years' experience working with A2L refrigerants and the knowledge accumulated during that time, together with tools such as the Climalife charge size calculator, available to assist customers with the foresight to explore the many advantages of moving to a very low GWP option before the next quota crunch occurs.
Energy Efficiency
Many end users will only consider changing the refrigerant they use when legislation, in the form of high prices or product availability, forces them to make that change but there are also tangible financial benefits which should be considered. Typically, the biggest environmental impact of any refrigeration system comes from the emissions due to energy consumption, often referred to as the indirect emissions. When tackling the effects of climate change, once the GWP of the refrigerant in use falls below ~500 the effect on climate change of the direct emissions becomes almost insignificant compared to the indirect emissions from the system.

As well as having the biggest effect on climate changing emissions, energy efficiency also has the biggest impact on system lifecycle costs. Studies published over the last 12-18 months have shown that using A2L refrigerants such as R-454C and R-455A can provide significant energy benefits over high GWP refrigerants such as R-404A and many of the other proposed low GWP alternative technologies. Although in many cases the initial cost of installing a very low GWP A2L system is a little higher than using a high GWP A1 refrigerant, the increased energy efficiency when using an A2L option can provide a rapid payback and with a lower 10 year lifecycle cost, significant savings longer term.
We recognise that convincing a customer to spend a little more up front to gain a longer-term benefit can be a hard sell so the technical team at Climalife have the tools to perform system performance assessments. From these assessments, a report is provided which will clearly show any potential energy benefits that may be available when choosing to use a very low GWP A2L solution and can be shared with your customers.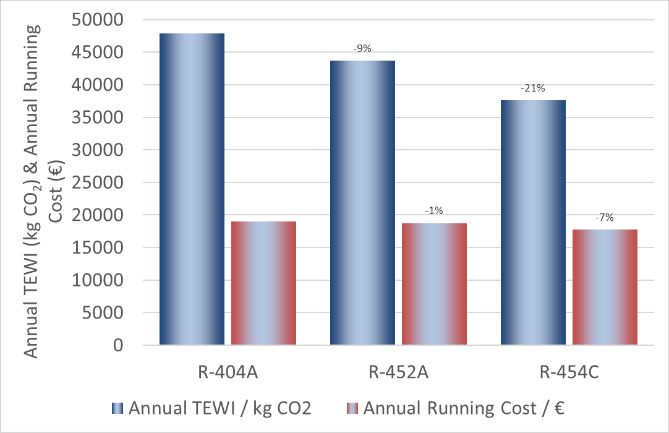 Figure 1 - Example of TEWI and Running Cost Assessments
As is often the case, making a sound environmental decision can also be a sound financial decision and with the help of the Climalife team there are many opportunities to give good advice to your customers, create new opportunities and avoid the disruption and cost that will be caused when the lack of availability of high GWP refrigerants hits again.
And That's Not All
Climalife has been at the forefront of offering refrigerant options and advice for over a century and continues to lead the introduction of Low GWP refrigerants for a sustainable future, but that's not all. With a wide range of heat transfer fluids ranging from traditional to sustainable plant based to food safe, Bacharach leak detection, Carel controls, Mobil, Emkarate, CPI and other branded lubricants, cleaning products and waste management services, Climalife is the perfect partner for your sustainable future.