Frionett® Coil Cleaner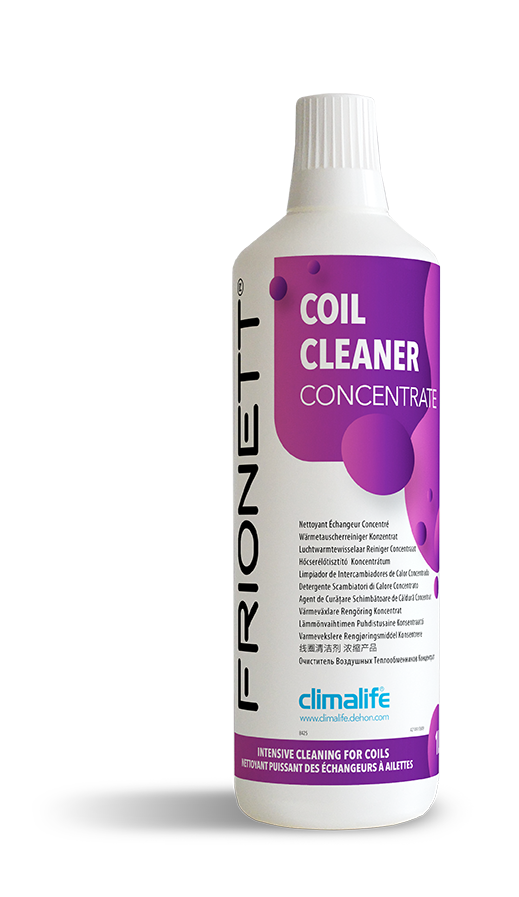 Frionett® Coil Cleaner is a powerful product intended for the intensive cleaning and degreasing of coils (eg fan-coil, VRF, VRV).
Its cleaning and degreasing power eliminates dust, debris grease and other pollutants, and unblocking the airflow. In this way making it possible to optimise the operating temperature and cooling efficiency, reducing wear on the system and increasing its lifespan.
Available in 2 versions :
Frionett® Coil Cleaner : concentrated product, to be diluted
Frionett® Coil Cleaner RTU : ready-to-use product