Frionett® Coil Cleaner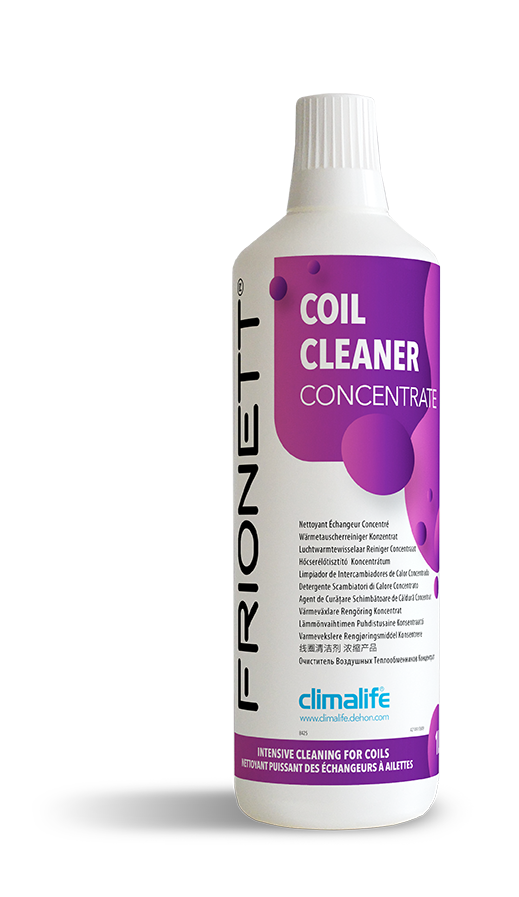 Frionett® Coil Cleaner is a powerful intensive cleaning product intended for degreasing of indoor unit coils (eg fan-coil, VRF, VRV).
Its cleaning and degreasing power unblocks the airflow by eliminating dust, debris grease and other pollutants. Unrestricted airflow is critical to optimise the operating temperature and cooling efficiency, reduce wear on the system and increase its lifespan.
Available in 2 versions :
Frionett® Coil Cleaner : concentrated product, to be diluted
Frionett® Coil Cleaner RTU : ready-to-use product