Edeka supermarket is equipped with cost effective and sustainable solution
Climalife UK

When KONSUM Optimal-Kauf eG, the owner and operator of an all-new Edeka supermarket in the German town of Erxleben, required an environmentallycompliant cooling and heating system for the store, it called on the expertise of Limburg-based refrigeration specialist KMW.
Powered by ultra-low global warming potential (GWP) Honeywell Solstice® L40X (R-455A) refrigerant, the advanced hybrid system delivers maximum performance and efficiency at minimal cost, setting a new sustainability benchmark for Edeka supermarkets.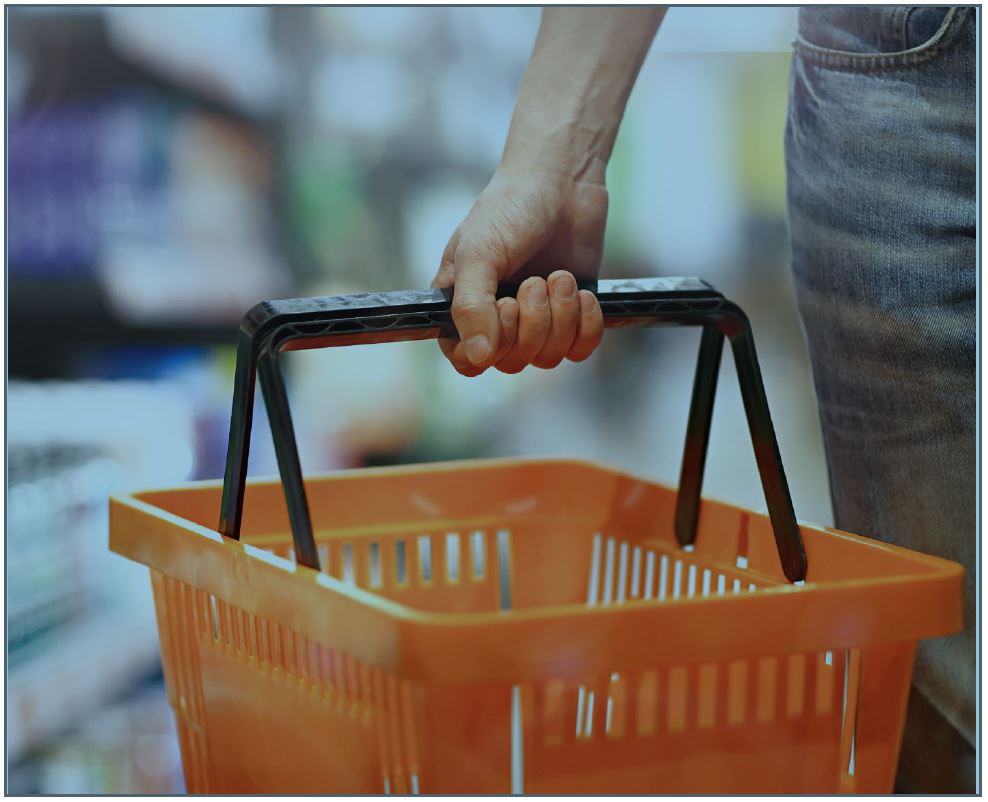 BACKGROUND

Sustainability is a key focus for Edeka, the largest supermarket group in Germany. Founded in 1898, the retailer has long been a pioneer and innovator in its sector, and today it invests in environmentally-friendly technologies that benefit both its business and the planet – and meet the all-important expectations of its customers.
Opened in November 2020, Edeka's state of the-art store in Erxleben exemplifies how the company is breaking new ground.
To minimise energy consumption and related costs at the site, KONSUM Optimal-Kauf eG, the owner and operator of the store, decided to implement a KMW-designed, state-of-the-art hybrid refrigeration system powered by Honeywell Solstice® L40X (R-455A) refrigerant.
KONSUM selected KMW and Honeywell because the companies met its requirements for a flexible, environment-friendly, and above all energy and costefficient cooling and heating system. Another factor was the companies' longstanding track record of success in food retailing. Reflecting on the success of the deployment, KMW Sales and Service Director Goran Simic says:
"Our hybrid system, in conjunction with Honeywell Solstice® L40X, demonstrates that it's possible to implement a refrigeration system that minimises investment, operating and maintenance costs while also meeting an operator's climate goals. We're proud that this collaboration has resulted in a sustainability milestone for KONSUM and Edeka."
SOLUTION

KMW developed its R-455A hybrid refrigeration system in 2017 and since then has deployed it at Edeka and NP stores throughout Germany where it has demonstrated electricity and heating cost savings of 30% compared to conventional central refrigeration systems.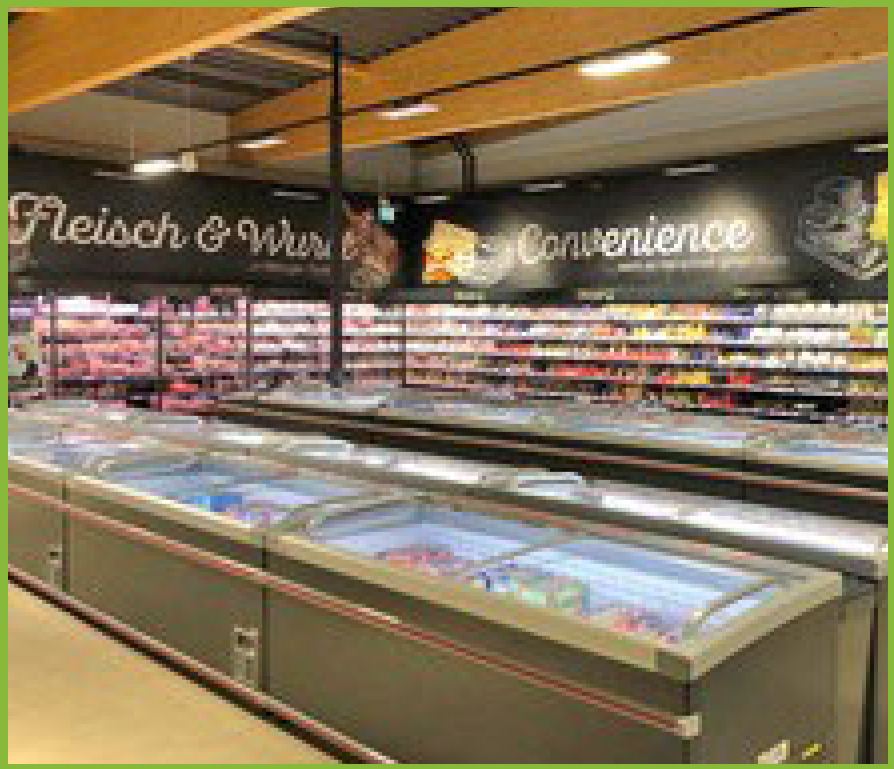 Inside the Edeka Supermarket. Photo courtesy of KMW.
The system's efficiency is boosted by recycling waste heat from the cooling and freezer units which is fed into a store's heat recovery system and used to heat the sales floor as required. In fact, the system's energy consumption is approximately 40% lower than plug-in refrigeration units without heat recovery.
The 1,000 m² implementation at Edeka Erxleben features 30 meters of display cabinets, 20 plug-in hybrid freezers, a cold room and a freezer room.
All cooling and freezer cabinets are operated via decentralised hybrid modules that are installed on each of the refrigerated cabinets, meaning that a central refrigeration system is not necessary.
Moreover, it results in the high reliability of the refrigeration supply since there can never be a failure of the entire system.

Due to the short piping lines, the store can be operated on just 20 kg of refrigerant.

The system's operating costs are 35% lower costs than a comparable CO2 system and the unit can be expanded and flexibly adapted to merchandising needs.

Furthermore, it offers easy maintenance and implementation.

The Solstice® L40X (R-455A) refrigerant, meanwhile, maximises the efficiency of the low- and medium-temperature cooling and the waste heat processing. With its low GWP of 148, this safe Honeywell solution enables KONSUM to meet European F-Gas requirements which mandate the use of refrigerants with GWP of less than 150 in new systems since January 1st, 2022.