Industry Update | UK Refrigerants Webinar | Feb 2021
Climalife UK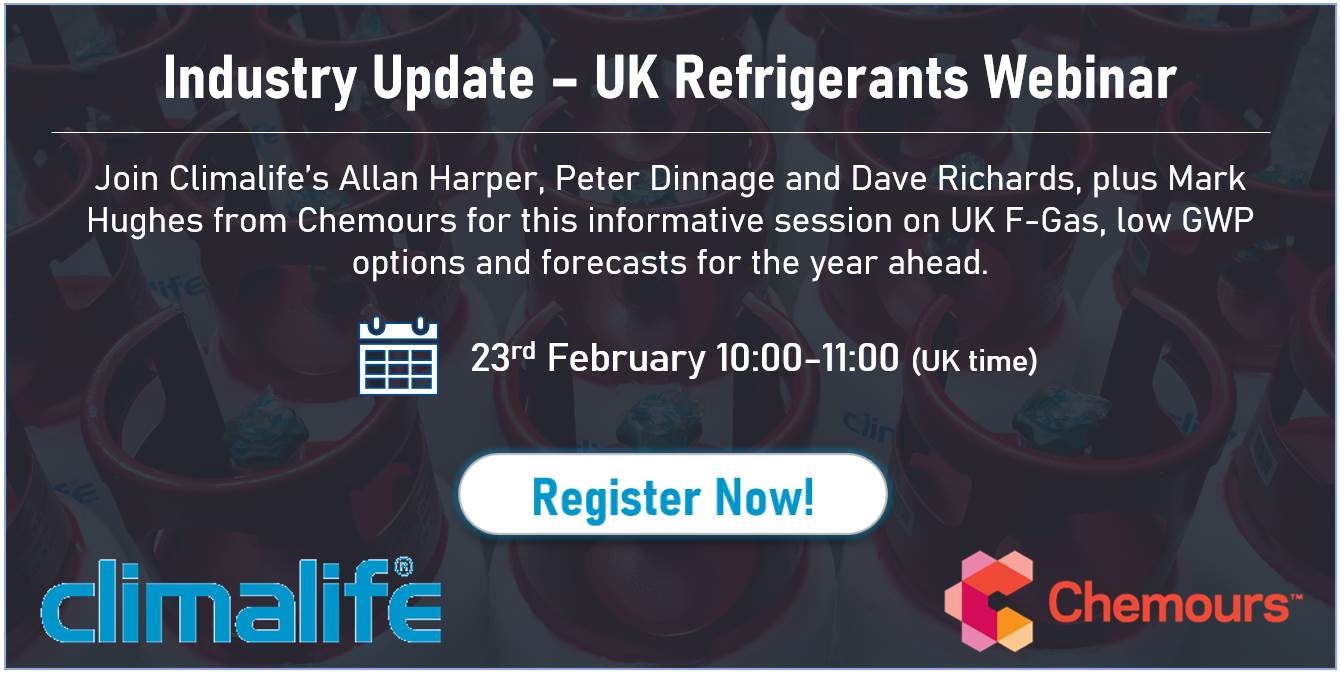 Climalife UK (IDS Refrigeration Ltd) is pleased to announce a new webinar taking place at 10am in the UK on Tuesday 23 February.
The team will be giving an update on the refrigerant market in the UK, together with the reasons why the move to low GWP refrigerants is more important than ever, looking at the available options and help on hand. They will also take a closer look at UK F-Gas and Quota, and forecasts for the year ahead.

Industry experts, Allan Harper, Peter Dinnage and Dave Richards from Climalife, and Mark Hughes from Chemours will be presenting at this informative session.
The webinar is free to attend and will include an opportunity to raise questions. Spaces are limited so please register quickly.
We look forward to seeing you there!