Time flies when you are having fun!
Climalife UK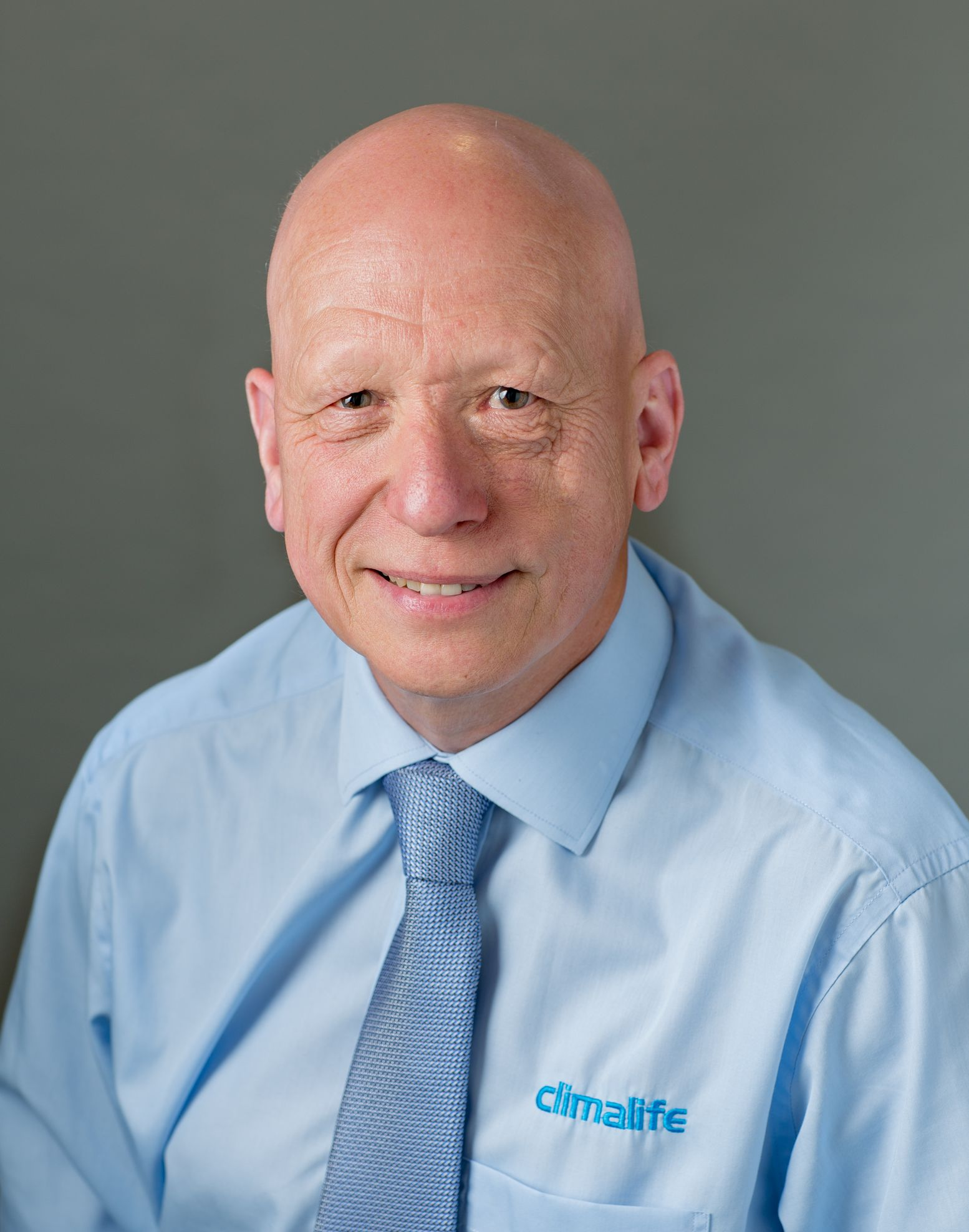 Peter Dinnage - Technical Director, Climalife
As you will have seen I am retiring from IDS Climalife at the end of 2021. Little did I realise back on the 1st August 1987 the journey I was about to embark on when I entered the industry.
Change and challenges came in thick and fast as we quickly learned to adapt to the legislation and a changing marketplace. Rhone-Poulenc bought RTZ Chemicals and a speculative meeting in early 1990 with Star Refrigeration in Glasgow to discuss refrigerant blends was just the start. New refrigerants followed as we saw CFCs replaced and then HCFCs. The ISCEON 9 series range was developed and quickly grew.
In 1998 IDS started trading, initially as a joint venture with the Dehon Group and I went from working for a refrigerant producer to a refrigerant distributor. We very quickly added ammonia, oils and glycols to our portfolio and change continued at pace. R-22 replacement became a hot topic and in 2005 F-Gas Legislation appeared. Alongside all of this, technology, equipment and efficiencies have improved the way systems work as well as new refrigerants. Leakage from equipment has been dramatically reduced and while some refrigerants have come and gone, the market continues to evolve with new lower GWP refrigerants.
Change is continuing and the need to move to low GWP refrigerants is going to be at the forefront over the next few years. The current F-Gas Legislation with its phase down steps is on target to cut CO2 equivalent emissions by at least 79% by 2030. It has led to less leaks from systems, better maintenance regimes, better trained engineers, better reclamation of refrigerant and of course the use of lower GWP refrigerants. We have seen the replacement of high GWP refrigerants such as R-404A with either R-448A or R-449A and because they can be used in existing equipment, conversions have been relatively easy and the R-404A recovered has been reclaimed for use in systems yet to be replaced or converted.
The use of many lower GWP refrigerants is restricted to new equipment, so is happening at a slower pace. We are seeing R-32 and R-454B used in new equipment instead of R-410A, whilst R-1234ze, R-513A, R-515B and R-1234yf are used in larger chillers and where R-134a may have been used in the past. Whilst in refrigeration applications R-454A, R-454C and R-455A are gaining in popularity. Awareness and uptake of the lower GWP refrigerants is growing and you can find a full list in the centre page of our most recent UK specific newsletter.
Conversions of R-404A equipment have slowed over the last 18 months and we would encourage a quicker move away because when quota tightens again, the cost to convert will inevitably rise.
As a consequence of Brexit, we now have UK F-Gas Legislation, which is identical to EU legislation, except that the UK has its own quota with a quota allowance for the holders placing product on the UK market. Any pre-charged equipment entering into the UK needs quota for the refrigerant it contains. Naturally the lower GWP refrigerants require less quota to be purchased than those with higher GWP.
From 01/01/2022 two new equipment bans will apply for the supermarket and retail sector. New hermetically sealed equipment will only be able to use refrigerants with a GWP below 150, whilst at the larger end, multi compressor packs over 40kW will also be restricted to a GWP below 150. This means R-454C, R-455A or R-744 are the three main choices with hydrocarbons an option in small hermetically sealed Integral cabinets. Single compressor systems are unaffected.
The current F-Gas Legislation is undergoing a review both in the EU and separately in the UK. We can expect to see proposals for changes to the EU regulation towards the end of this year, with negotiations amongst EU member states to take place in 2022 with a possible agreement for updated legislation to come into place during 2023. Further new equipment bans may be on the table for higher GWP refrigerants, while there are strong calls for all engineers to have training qualifications for all refrigerants including non-F-Gases. It is likely the phase down beyond 2030 will be brought in line with the Kigali amendment and there is strong pressure to enforce the current legislation better and do much more to tackle illegal imports.
The UK has commenced its own review in parallel and stakeholder meetings are taking place. The UK is likely to follow much of the EU legislation but we can't rule out some differences.
Whilst net zero targets and climate change are very topical, F-Gases only account for 2.5% of emissions. By far the major contribution to CO2 emissions is from the energy consumed in running refrigeration and air conditioning equipment. Over the lifetime of the equipment 80-90% of CO2 emissions come from the energy they consume; therefore, energy efficiency is a very important factor when looking at new equipment.
UK quota is going to come under much more pressure than it is today and that will be felt by those who are using higher GWP refrigerants. As you will already have read, Neil Roberts is ready to help you make that transition to low GWP an easy one.
Back in 1987 we were only selling CFC refrigerants, fast forward to today and we now sell HFCs, HFOs, HFO blends, CO2, ammonia, hydrocarbons, secondary refrigerants/glycols and more. The market is much more diverse; we have lightweight midi cylinders, we have an active refrigerant reclamation service and as you have read other changes are happening. I would like to think that I have helped the market evolve during my time in the industry.
As a final word, I would like to say one of the reasons I have enjoyed my years working in the refrigeration and air conditioning industry has been the people I have had the pleasure to work with over the years both in our company, our customers and the wider industry in general. There is a huge amount of knowledge and skill which makes the industry such a rewarding place to work.