The drive to Low GWP refrigerants (2): Mark Hughes of Chemours discusses
Climalife UK

Low GWP refrigerants in action : part 2 of 3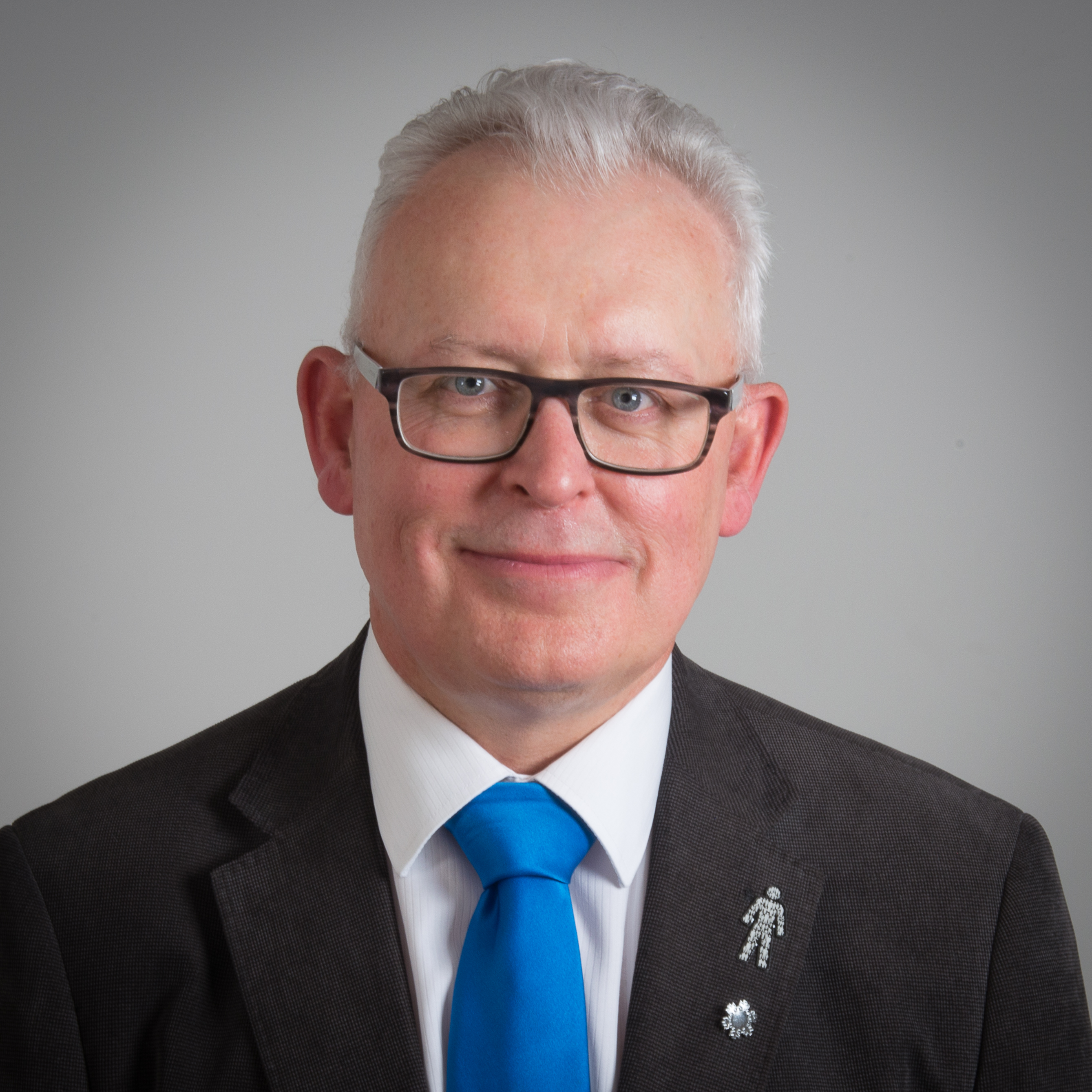 In 2007, ASDA opened their flagship sustainable store of the future in Bootle. The refrigeration system deployed was a Trans-critical CO2 booster solution, comprising of two centralised medium temperature racks and one low temperature rack with one common remote gas cooler.
As a result of the necessary inspections and maintenance, it was identified that the system's insulation had degraded leading to significant corrosion. During its 14 year lifetime the system had a high maintenance requirement including replacement of the gas cooler after just five years due to corrosion and vibration damage.
To maintain Bootle as a flagship sustainability store, with a key focus on energy performance and safety, the business took the decision to install brand new low GWP refrigeration systems using Opteon™ XL40 (R-454A) throughout the store, all engineered to meet the requirements of F-Gas, BSEN-378, ATEX and DSEAR. It is believed that ASDA Bootle is the world's first large supermarket to fully operate in a direct expansion configuration on a low GWP A2L refrigerant and it is certainly the first store that has had a Trans-critical CO2 refrigeration system replaced with this cutting-edge
technology.
Analysis of the annual supermarket energy consumption data revealed a 34.5% reduction using the new low GWP refrigeration system compared to the old R-744 system, despite the new system having a greater connected linear meter load and using cabinet door seals with a lower sealing efficiency.
Even though the cost of energy has increased, the decrease in energy consumption with the new system allowed ASDA to reduce their refrigeration energy costs compared to the pre-price rise R-744 system (Figure 1).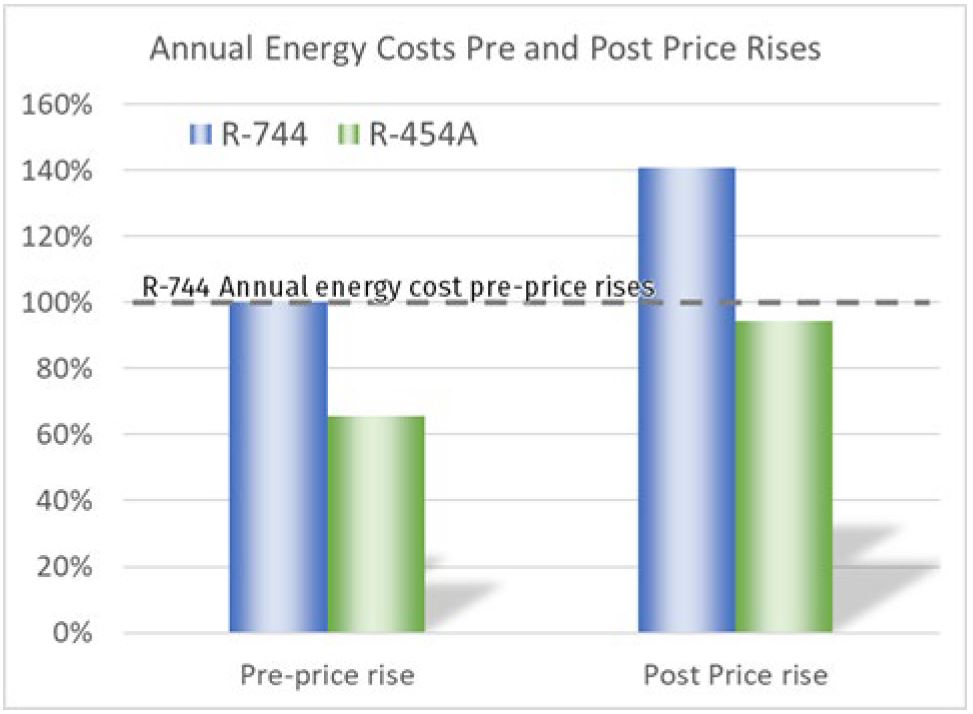 Figure 1 - Energy costs pre and post price rises.
In addition to reducing energy consumption, ASDA have reduced refrigerant leakage in new and refurbished installations to below 3% per annum of the total system charge. Using a TEWI calculation, despite Opteon™ XL40 having a higher GWP than R-744, the total emissions from the new Opteon™ XL40 system are 29% lower than the R-744 system (Figure 2).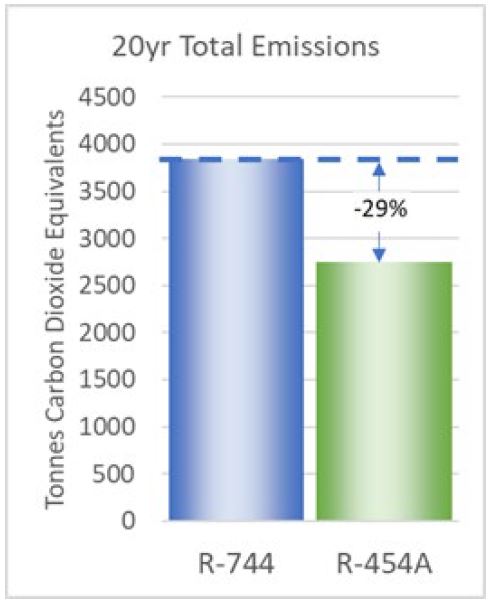 Figure 2 - TEWI Calculation.
This emphasises the importance of taking into account all the factors and performing a full analysis when choosing the lowest impact technology.
Another important factor to consider is the total cost of ownership (TCO) over the lifetime of the equipment. Although energy costs are the largest contributor, the cost of equipment, installation and maintenance are still very significant. For the Bootle store the CAPEX and OPEX costs for the new Opteon™ XL40 system over a 20 year lifetime have been calculated to be 11% lower than for the R-744 system. In combination with the lower energy consumption this gives a 20 year TCO 25% lower than the R-744 system.
The cost savings in just one store are very significant but when multiplied across their whole estate ASDA have estimated, at current cost levels, a potential ¾ of a billion pounds reduction in costs over 20 years, compared to using the R-744 technology used at Bootle.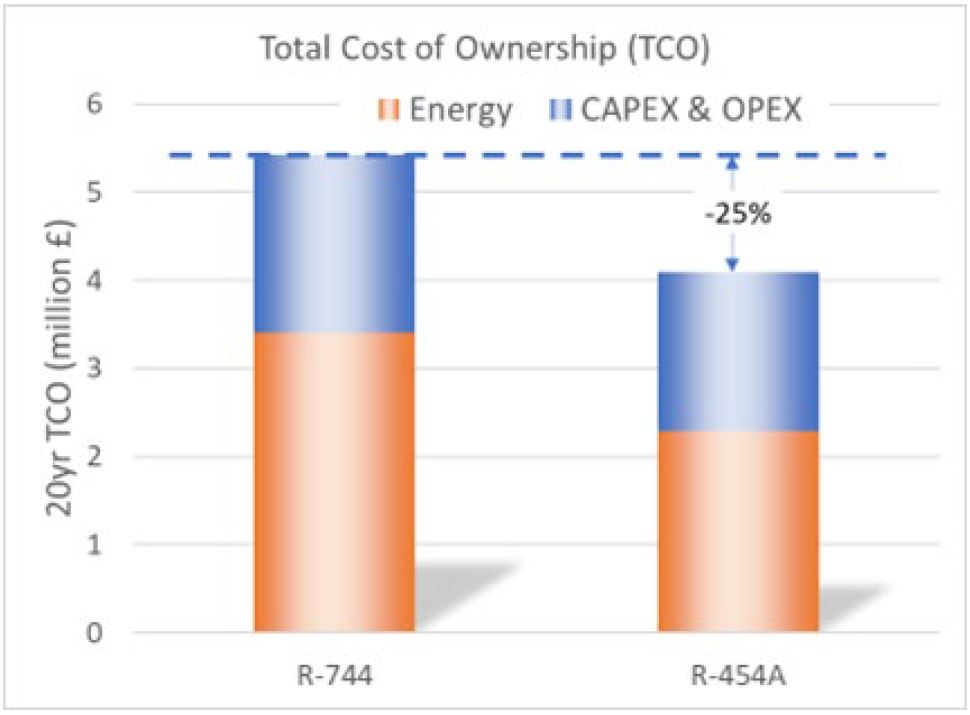 Figure 3 - TCO Comparison
Needless to say ASDA will be continuing to roll out their programme to change their entire portfolio of stores to low GWP A2L refrigerant technology.
And it is not just larger supermarkets that can benefit from using low GWP A2L refrigerant technology, many convenience stores are ideal candidates, even in environments like petrol station forecourts.
This is an extract from an article in our latest newsletter. To read the full article, please refer to page 14/15 of Climalife Newsletter #5.