Q&A with Dave Richards, Climalife UK Head of Sales
Climalife UK

We spoke to Climalife UK Head of Sales, Dave Richards, on his time so far in the industry and on his experience working for Climalife.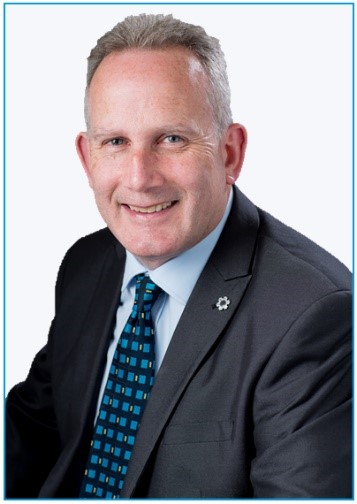 What first brought you to the cooling industry?
I joined the industry working for a refrigerated display cabinet manufacturer back in 1998, having previously worked in supermarkets and had a couple of years working on the last operational commercial Clyde Puffer in Scotland, delivering coal to the highlands and Islands.
Tell us about when you joined IDS Climalife
A few years on and a few jobs on from my first experience in the industry, I found myself sitting in an interview for 3 hours chatting about everything and nothing to a man I had not met before, who as it turned out offered me a job at ISCEON Distribution Services (IDS). This was over 16 years ago.
What was your first memorable challenge in the industry?
When I started working in refrigerants, I had the unenviable task of promoting a range of R-22 and HCFC replacements called the ISCEON 9 Series. This was a challenge, given that most people were paying under £2 per kg for R-22 at the time, while our products were selling at over £10 per kg. I did however find success and many of the customer relationships I made then remain strong today.
What is different about the cooling industry compared to others?
The one thing that stands out to me about our industry is its ability to adapt and change. This is often led by legislation and it is something quite unique about our industry. Whilst a few may resist change, everyone gets on with it eventually; some just take a little longer than others.
The one common thing throughout my career at IDS Climalife has been advising people on what to use instead of a refrigerant that is now deemed to be harmful to the environment. I hope that in some way my actions have helped and are helping the industry make the planet a better place for generations to come.
What have you enjoyed about your time in the industry and at IDS Climalife so far?
I consider myself to have been lucky, working for a refrigerant based company and specialising in replacement refrigerants which has given me the opportunity to guide customers through the minefield of refrigerant choices. I could not have done this without the help, support and encouragement of the strong and supportive team that is 'IDS Climalife' around me.
How has the COVID pandemic impacted the way you work?
I know that before COVID19 I rarely had time to think about what was next on my to do list! With travelling less over the last few months, the one big benefit I have found personally is that I have had more time to think and plan. It allowed me to have time to reflect on my time in this industry and the positive way that the industry continues to evolve.
How has COVID changed the way you communicate with customers?
One thing that the last 4-5 months has proven to me, is that things must change… and that we must change the way we work. Travelling thousands of miles a year when some things could easily be done remotely is just one example, who had heard of WebEx, Zoom or Teams before COVID? What a great tool they are. Most of our industry has embraced these changes where possible and it has shown that there are other ways to communicate and to work collaboratively that can benefit work life balance and have a positive environmental impact.
How do you think the industry will change over the coming years?
I believe we have a huge opportunity to make changes for the greater good within our industry. We already have lots of new products and systems coming to market that are better for the environment and have increased energy efficiency. This technology is only going to keep improving over time. We must adopt products and systems that are sustainable and better for our environment. Ultimately, we all have a responsibility to take more care of the place where we live.