A new Decade ushers in an evolving world for Refrigerants
Climalife UK

Peter Dinnage looks at what refrigerants we should be looking towards.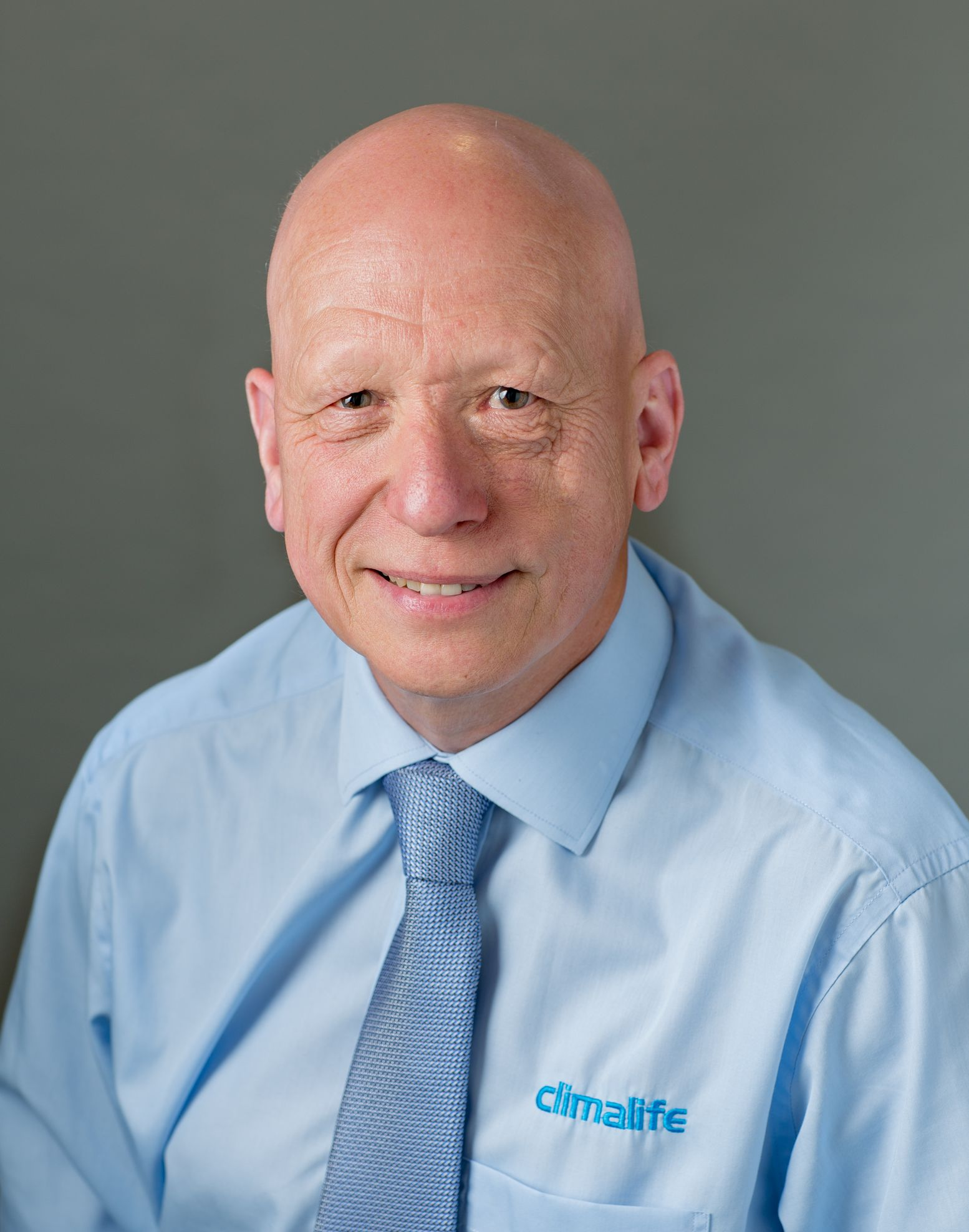 Refrigerants have been in the spotlight for the last four decades and the 'twenty-twenties' do not look as if they will be an exception. A quick look back at the last decade shows that 10 years ago, most of us were just coming to terms with the fact that the use of virgin R-22 was banned and demand across Europe for R-22 replacements was booming. This was despite the legislation for R-22 being in place 10 years previous.
In 2010 we saw prices of refrigerants rocket. The R-22 legacy still exists in our new decade as equipment is still operating on other refrigerants. We saw R-407F heralded as a replacement for R-404A, only for the lower GWP Refrigerants R-448A and R-449A to become the refrigerants of choice as the replacement of R-404A did not happen quickly enough. Latterly R-32 has come onto the scene and in 2019, BSRIA reported that 37% of all new split AC in the European market is on R-32. The transition to lower GWP and A2L refrigerants is under way, but is only the first step.

Refrigerant trends of the future
To see where the trend in refrigerants needs to go, we need to look ahead to the end of this decade. New equipment installed today needs to be viable into the following decade. The current F-Gas legislation is five years into a 15 year phase down, to reduce CO2 equivalent tonnes placed on the market by 79% in 2030 from the 2015 baseline. We have come a long way, but there is still much further to go, to meet each of the next steps of the phase down.
The easy wins have been made with the move away from R-404A, but now the emphasis needs to be on using much lower GWP refrigerants in new equipment. The next Quota cut is less than 12 months away and with it looking likely that the UK will be operating its own UK F-Gas quota system, there could be two pressures on the higher GWP refrigerants in 2021 with price and availability being inextricably linked. We all would like to avoid what happened in late 2017 and early 2018.
Lower GWP refrigerants – the steps we can take now
This year there are some easy steps that can help make quota manageable in 2021. Systems still on R-404A could be converted to R-448A and R-449A and the reclaimed R-404A can keep any remaining systems working. R-1234ze and R-513A are already on the approved list of the larger chiller manufacturers with both being viable into the next decade. Both are also suitable for smaller chillers as well, whilst R-513A is a very viable retrofit alternative for existing R-134a systems. R-32 use is growing in AC and will be extended gradually to systems with a larger charge size.
R-454B and R-452B are also starting to be used in small systems instead of R-410A and finding favour in the heat pump market which is set to grow significantly over the next few years. For the future, R-455A and R-454C may also be used in heat pump technology.
Already some legislation exists dictating the use of refrigerants with a GWP below 150. In 2022 further legislation applies. R-454C and R-455A, both with a GWP of 148 are winning favour with compressor and equipment manufacturers for this field, but R-744 (CO2) and Hydrocarbons may also have a part to play.
For non-hermetic systems, products such as R-454A and R-455A have been successfully introduced into part of the commercial sector and energy efficiency here is a big winner against other technology. They will also have a part to play in the industrial sector where small systems and cold stores are required as standalone systems, independent of Ammonia systems that are gradually replacing the old large flooded evaporator systems.
The use of R-744 in new supermarket equipment is growing, as old R-404A equipment is replaced. Although neither can provide the answer for all cooling equipment used in their respective sectors. With refrigeration and air conditioning equipment attributed to consuming 17% of total electricity demand, energy efficiency is going to be a key topic in the climate change debate as we try to move to a carbon neutral position in the coming years.
Other refrigerants such as R-466A, R-515B, R-470A and R-407B may also have a part to play in the future, but there is little or no experience with these at the time of writing.
We can expect to see an uplift in the use of A2L refrigerants in 2020 and 2021
One of the factors holding back the move away from higher GWP refrigerants is that many of the lower GWP refrigerants are flammable to some extent and therefore are not retrofit options, but with increasing amounts of new equipment coming to market approved for the A2L refrigerants we can expect the uptake of these refrigerants to grow in 2020 and 2021.
Training in the handling of flammable refrigerants is key
R-32 and R-1234yf are both A2L rated refrigerants and both have gained extensive traction for split AC and Car AC respectively. Other sectors need to get their engineers trained to safely work with and handle flammable refrigerants. Like other new refrigerants in the past, initial problems and concerns are soon overcome as experience and knowledge is gained. There is plenty of guidance from trade bodies on handling flammable refrigerants, including advice on risk assessment, whilst EN378 also provides guidance on charge size requirements and what can be achieve with mitigating circumstances to achieve larger charge sizes.
Optimising energy efficiency
It's not just all about moving to lower GWP refrigerants. A refrigeration system running at optimal performance will use less product reducing the demand on quota, it will not leak and it will use less energy thereby having a lower carbon footprint. Many leaks, if found early, can significantly reduce the amount of refrigerant lost. As a result, a system will cost less to operate as it has been well maintained and is utilising quality products.
The market must plan ahead now
It is feasible to meet each reduction of the F-Gas phase down as long as the market plans ahead and quickens the uptake of much lower GWP refrigerants in new equipment.
The longer higher GWP refrigerants are used in new equipment, their servicing requirements in future years will impact upon quota demands and thought needs to be given to price and availability towards the end of equipment life in 10-15 years' time.