Meet the customer experience team
Climalife UK

Customer service is all around us in our day to day lives. All businesses offer 'customer service' but there is a difference between customer service and great customer service that provides an excellent customer experience.
At Climalife, we are more than just the words 'customer service.'
Our people are our business and we are real people who want to make a difference and do right by our customers.
We are not about empty words or promises. That is why we have a dedicated project team looking at our customer experience.
The team have been looking at big and small ways where we can positively influence the experience our customers have when they interact with us. Everyone in the team has been involved in coming up with ideas for the project and everyone is so passionate about what we do for our customers.
Meet our customer experience project team who are embarking on a journey to make our customer experience the absolute best it can be. We want every interaction our customers have with us to be easy, pleasant and enjoyable.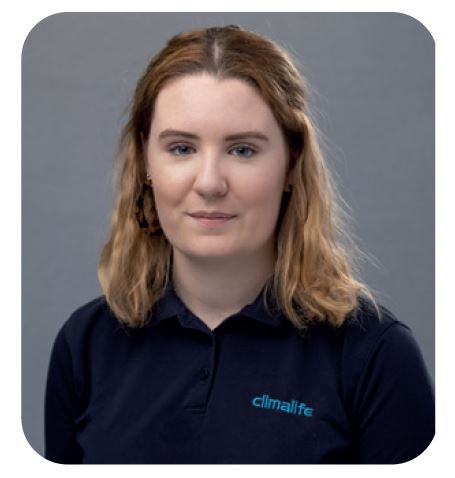 Lily Harper - Administrative Coordinator
"Hi, I am Lily and I have worked at Climalife as an Administrative Coordinator for two years.
As well as being involved in the Customer Experience project, I am the Values Champion for our UK team.
We have eight core values as a business and they are the things we absolutely live and breathe every day. As a team we make sure everyone is recognised for demonstrating any of the eight core values. By recognising each other's achievements, it helps to keep us all happy and motivated and in turn we can pass this positivity on to our customers."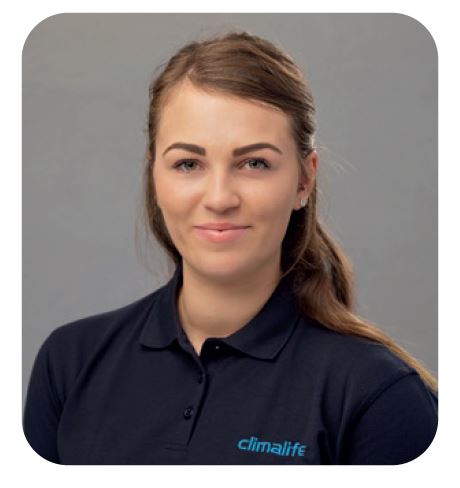 Georgie Hillier - Sales and Marketing Coordinator
"Hello, my name is Georgie and one thing I quickly understood when I joined Climalife is that everyone is extremely committed to delivering best in class service for our customers.
For me, being involved in the Customer Experience project is about understanding that things can change so quickly and we must make sure we continue to look at how we work with our customers to ensure we exceed their expectations."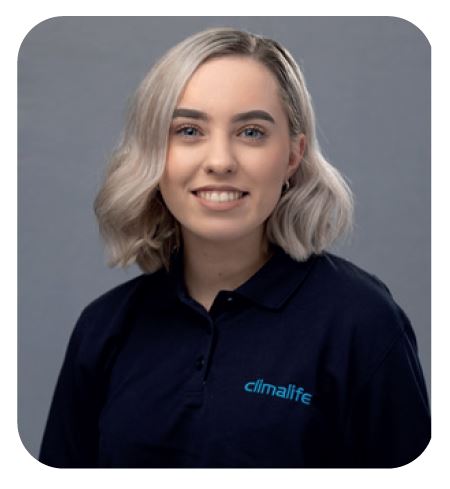 Sophie Thorne - Customer Service Coordinator
"Hello, my name is Sophie and in my job at Climalife as a Customer Service Coordinator, my most important job purpose is to make sure we meet and exceed the needs of every single customer.
For me personally, the value of 'Customer Focus' is at the heart of everything I do and no matter what task I am working on, the customer will always come first."


We care for our customers, people, products and planet.