Heat Transfer Fluids and the changing demands of the greener consumer!
Climalife UK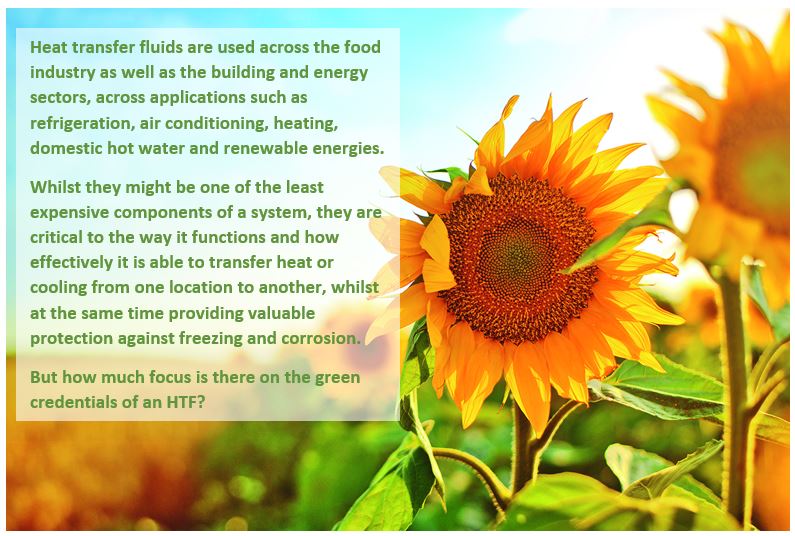 Mel Summers, Marketing Manager for Climalife in the UK discusses.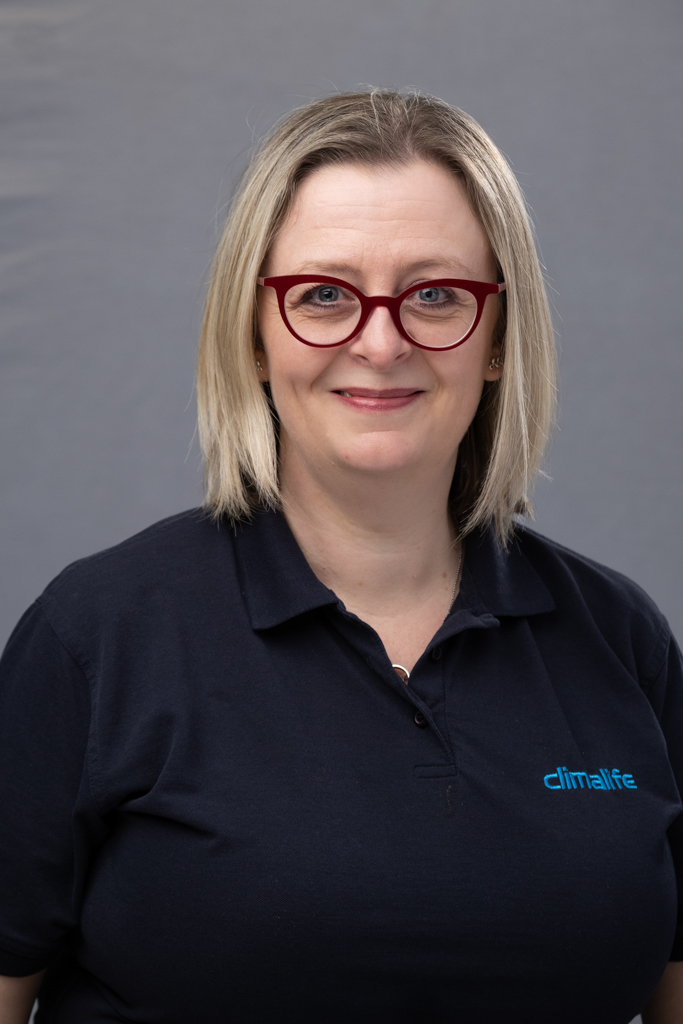 Within the HVACR sector we are all aware of the environmental changes that we should be making. We have, quite rightly, focussed heavily on the demands of F-Gas legislation and continue to do so, seeing many more companies choosing to use refrigerants with lower GWP (Global Warming Potential) values, focussing more on energy efficiency, as well as ensuring leak detection equipment, cleaning and maintenance processes are in place. Is there more that we can learn from this shift and apply it across more than just the refrigerants in use? Since the introduction of F-Gas, secondary systems are increasingly used to reduce the environmental impact by limiting the quantity of refrigerants.
It is also important to consider the base of the heat transfer fluid if we are to achieve our objectives. Greener products are already available and have been proven to offer performance and environmental benefits over the fossil fuel derived incumbents. For more than 10 years Climalife has been working and proposing new formulations to reach these objectives.
Changes in public expectations
Since the pandemic, in a wider consumer space there has been a big shift in behaviour with many more Britons choosing to buy from companies that have strong environmental credentials. A report published by E.ON in October 2020 looking into consumer demands in the wake of the coronavirus pandemic, found that four in five people say that when they are planning to purchase goods and services from businesses, they look for those that have made a concerted effort to be environmentally friendly. So, as British consumers ourselves, as well as product providers to the industry, isn't this what most of us are looking for too?
HTFs products and their uses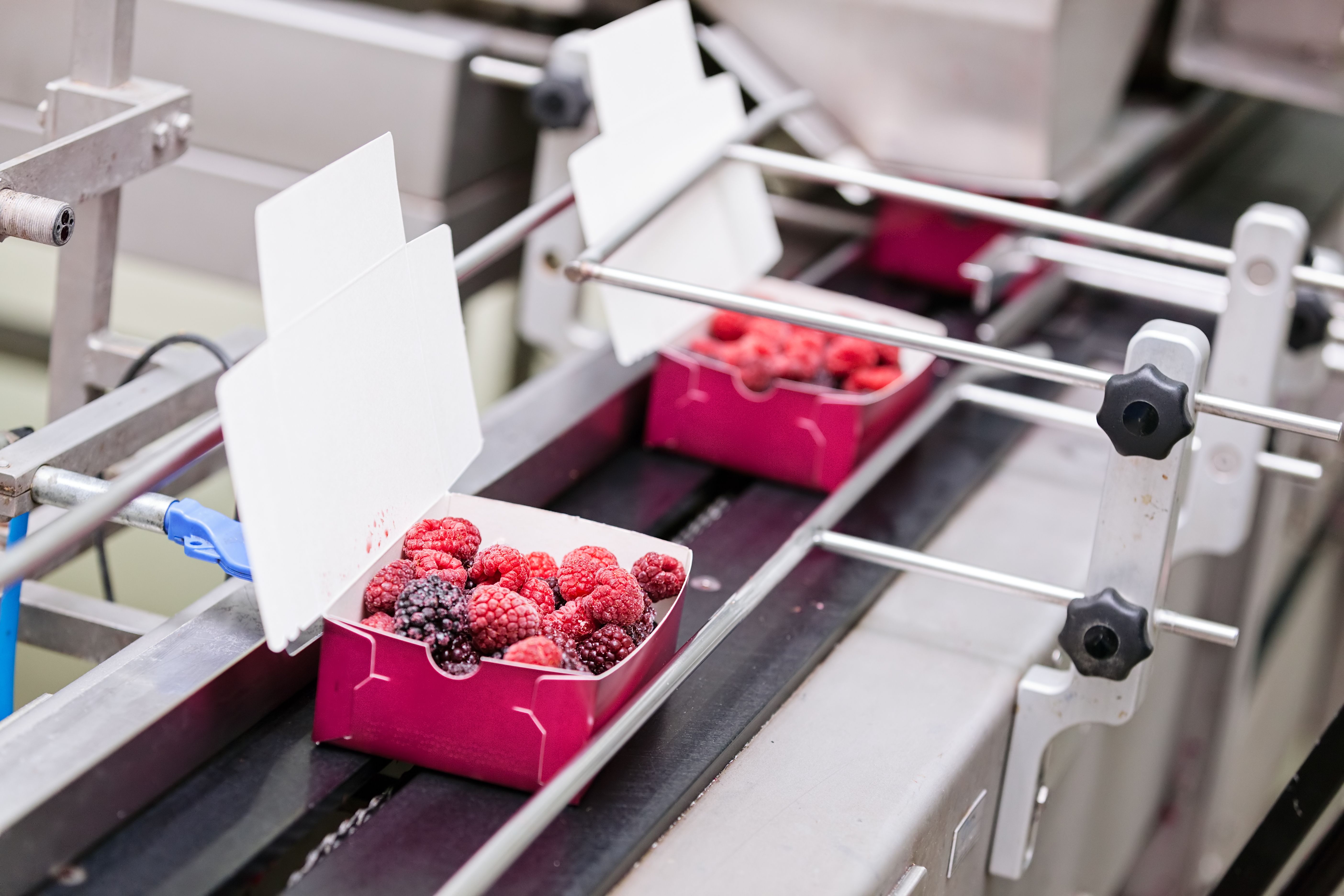 Heat transfer fluids (HTFs) perform the function of transferring thermal energy from one location to another for both heating and cooling applications. The market currently offers a number of different types of heat transfer fluids. These include:
Mono propylene glycol (MPG)
Mono ethylene glycol (MEG)
Potassium acetate and formate
Bio-sourced eg 1,3-propanediol or betaine
HTFs are frequently used as the cooling medium in storage areas, manufacturing processes and in the processing of food and drink. They can also be used in applications such as solar thermal, ground source heat pumps, district heating systems and commercial space heating and cooling, as well as sanitary hot water (SHW) production.
MPGs and MEGs are the most commonly used heat transfer fluids today. They are produced from fossil fuel oils and whilst their pricing, until recently, has been more favourable when compared to greener equivalent products, this will change as availability reduces and the world becomes less reliant on these forms of fuel.
Greener HTF Products
There are a number of examples of greener HTF alternatives in use across different industries, indicating that they are now a really viable product choice. Unlike the traditional glycol products, these fluids are produced from crops such as corn and also as a by-product of biodiesel plants. Many have been shown to offer improved thermal stability and energy efficiency compared to oil based or natural gas derived heat transfer fluids, and additionally have desirable biodegradable attributes.
"These greener alternatives have been shown to offer improved thermal stability and energy efficiency compared to oil based or natural gas derived heat transfer fluids, and additionally have desirable biodegradable attributes"
Heat Transfer Fluids with greener credentials are available from many stockists around the UK. An example of this is Climalife's plant-based Greenway Neo N product, which is based on a sustainable bio-sourced 1,3 propanediol solution from plant origin. Life cycle analysis undertaken by DuPont Tate & Lyle BioProductsTM, has looked at this product's environmental impact from cradle to grave, showing that it offers environmental advantages such as 56% less greenhouse gas emissions and 38% less non-renewable energy when used in production and compared to conventional heat transfer fluids based on fossil fuels such as MPGs.
The Greenway heat transfer fluid range has been used throughout the UK and across Europe for over ten years with many case studies supporting product quality. Greenway Neo N recently achieved NSF HT1 registration.

NSF HT1 certification means that the product is suitable for accidental food contact within the food industry. All ingredients in the formula are FDA certified. The FDA is the Food and Drug Administration, a federal agency of the United States Department of Health and Human Services.
Proven case studies using greener HTFs
Food Production

The ecological footprint of an installation can be reduced by choosing a heat transfer fluid with low viscosity which minimises energy consumption. In a case study that Climalife carried out with Blédina, part of the Danone Group, at a food production site, energy savings in the form of a 30% reduction in pressure loss was seen due to the low viscosity of the Greenway® product. Project Manager on site, Nicolas Tomaz said "We chose Greenway® Neo for its performance as a heat transfer fluid. Due to Greenway®'s low viscosity, the site opted for smaller KSB pumps, thereby enabling significant energy savings: a reduction in pressure loss of almost 30%, which is impressive".
Solar Thermal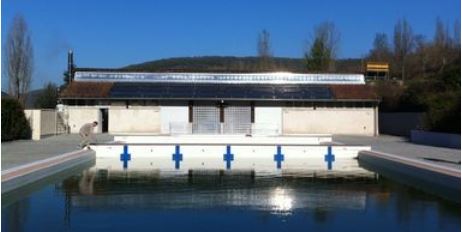 In another Climalife case study, a sports complex decided to install solar panels to generate heating and hot water for the facility. Using Climalife's Greenway® Neo Solar for all its collective solar facilities it found that it was able to hold the high temperatures obtained during the summer periods and prevent the accelerated degradation that occurs when a MPG is used. The Climalife product expands and deteriorates four times less at 150° C, allowing the customer to set up facilities with lower maintenance costs that were much more resistant to the high stresses they undergo. Alexandre Priquet from climate engineering firm Bourrié commented "The fluid is very stable, and we have not seen any failure to increase pressure in the network. In addition to its technical characteristics, the fact that it is plant-based is also a plus for the whole system."
Using renewable technologies with renewable fluids
As public demand is changing and consumers move more and more towards renewable energies and greener expectations, it makes sense to increase the pace of this change. If a new heat pump or solar thermal panels are to be installed, wouldn't the greener choice be to use a heat transfer fluid derived from a renewable source too?
With the greener products already available, and already proven, can we speed up this shift? It would be great to see demand increase for these greener alternatives. Pressure is building from the consumers together with pressure from the Government, as they talk of a Green Industrial Revolution and their 2050 net zero target, so why not be seen to take a greener step in your next HTF selection and proudly share your experiences with the market. Climalife can offer lots of expertise to support you in making the change.