Industry Update - The Hot Topics Webinar
Climalife UK

We are pleased to announce the next webinar in the series on Wednesday 16th September 2020 at 10am (UK).
Join Climalife UK, where Managing Director, Allan Harper and Technical Director, Peter Dinnage will be discussing the hot topics in the industry... such as COVID, Brexit, F-Gas, illegal products and eco-efficiency.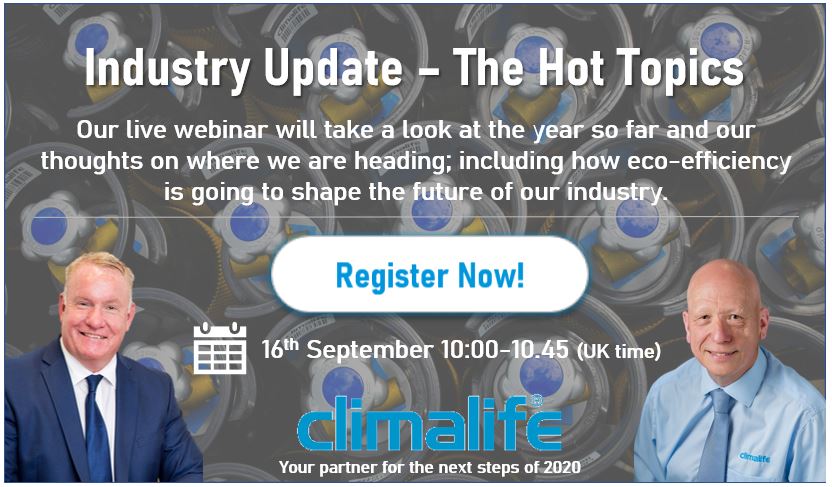 2020 has been a challenging year so far, due to the COVID-19 global pandemic. The industry has had to adapt and change to new ways of working. In this webinar, important industry topics will be addressed and discussed such as what Brexit will bring, what the next steps are in F-Gas and quota, the situation with illegal products and how the future of our industry is being shaped by the focus on eco-efficiency.
We would like to invite you to join us in discussing the hot topics in our industry and to look at moving forward through the next steps of 2020.
The webinar is free to attend and will include an opportunity to raise questions.

Register today and we look forward to seeing you!!

The 16th September is the International Day for the Preservation of the Ozone Layer, so what better day to join us to talk about eco-efficiency and how it will shape the future of our industry!