Heat pumps need Low GWP refrigerants as the market is set to expand radically
Climalife UK

Heat pumps are seen as a major solution for decarbonising the energy market on the way to achieving Net Zero by 2050.
Combined with using a renewable energy source they will help reduce the impact of Climate Change, lower carbon footprint whilst also reducing reliance on fossil fuels. Their main advantage is they are very energy efficient, providing up to 4kW of heating energy for every 1kW of electrical energy consumed.
The UK market
Heat pump technology is not new and has been around for many years but the UK has tended to lag behind other countries in its utilisation. Traditionally they have found favour with those who are not on the mains natural gas grid, however, the heat pump market is set to grow exponentially in the UK over the next few years as the energy supply chain moves away from fossil fuels to meet Net zero CO2 emission targets. The UK Government has signalled its intention to stop the use of gas boilers in new build houses from 2025 with the 'future homes standards' setting criteria to achieve carbon emissions reductions. A stated target of 600,000 heat pump installs per annum by 2028 was set to encourage manufacturing investment in the UK. As volumes increase then the cost of heat pumps will become much more competitive but with just 36,000 heat pumps installed in 2020 there is still a long way to go.
It is estimated that in the UK 23 million homes still have gas boilers. On this basis, and with a ban on installing any gas boiler from 2035, the retrofit market also needs to grow substantially as old boilers are replaced. This is aided in part by the new Boiler Upgrade Scheme with Government providing £5K towards the cost of installing Air Source Heat Pumps and £6K for Ground Source Heat Pumps.
About the technology
Heat pumps are often said to work like a fridge in reverse and can provide very energy efficient heat with high coefficient of performance (COP) values, in the region of 3-4, whereas the best condensing boilers can only deliver a COP of 0.9.
The main types of heat pumps are Air Source, Ground Source and Water Source. As the names suggest this is where the majority of the energy is derived, using a vapour compression cycle to transfer the energy to the space or water to be heated.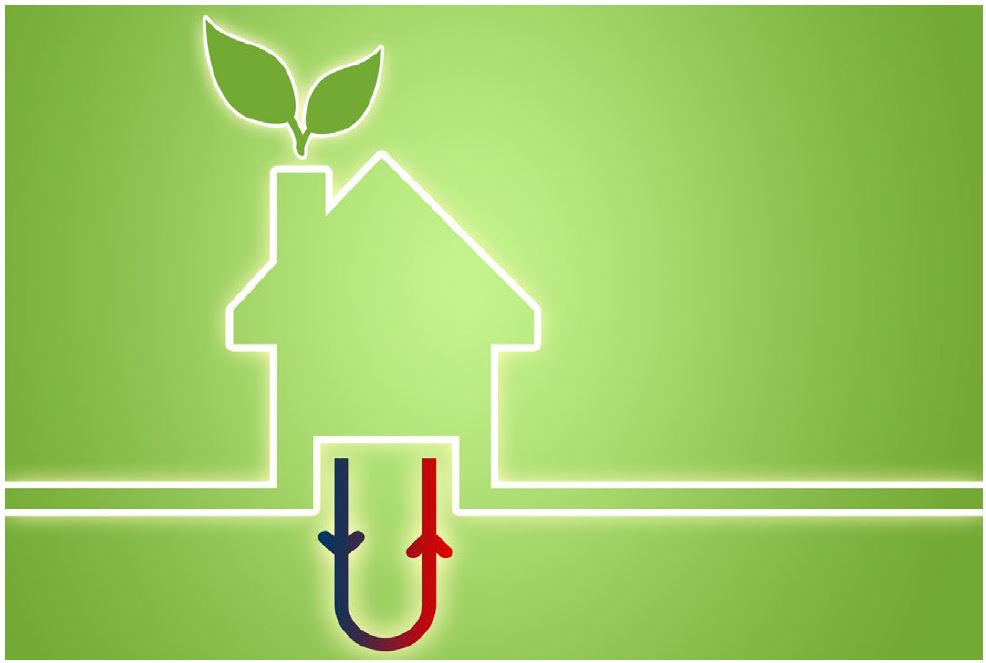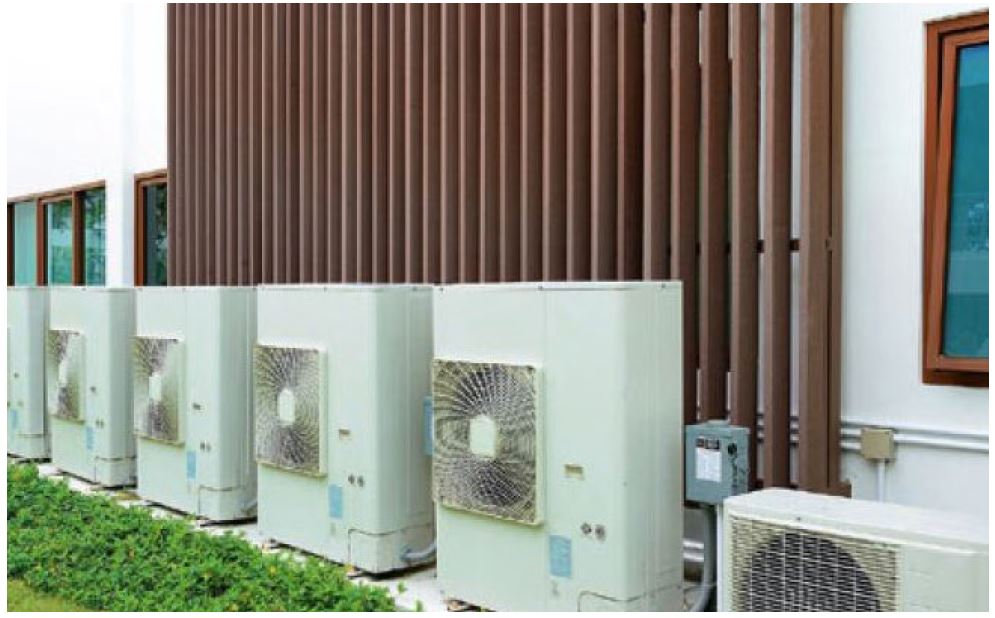 Air Source Heat Pumps have the largest market share and are the cheapest and easiest to install. However, Ground Source Heat Pumps are more efficient, have a longer lifespan and provide a constant source of heat in different seasons, but are more expensive to install and require pipes to be laid in the ground. They are well suited to new build and in particular apartments and social housing. Water Source Heap Pumps require a pond, lake, water course or a bore hole.
Whilst the headlines focus on the domestic housing market there is considerable scope for heat pump use to become much more prevalent in commercial and industrial applications to provide, heat, hot water and cooling in summer months. On a much larger scale District Heating is also growing, again providing much more efficient heating.
Moving to lower GWP refrigerants
An essential component in a heat pump is the fluid required for the vapour compression cycle, which in recent years has been mainly R-410A, however its GWP of 2088 makes it unsustainable for new equipment. In 2019 80% of heat pumps used R-410A with R-134a being the next most common (source BSRIA). Equipment manufacturers select which refrigerant to use based on a number of parameters and are making large strides to stop using R-410A and move to lower GWP refrigerants, with R-32 (GWP 675) and R-454B (GWP 466) leading the way to replace R-410A in new equipment. Some mono-block hermetic systems with low charge sizes use R-290, whilst others use R-134a.
Those who have used R-407C, mainly in Ground Source, will be able to make the move to lower GWP fluids such as R-454C or R-455A, both with a GWP of 148. All 5 of the lower GWP refrigerants mentioned above have varying degrees of flammability, so it is essential that the fledgling industry for heat pumps are properly and adequately trained to be able to install and safely maintain equipment operating on such refrigerants. Where R-134a has been used, some have made a short-term easy switch to R-513A, but longer-term R-1234yf or R-1234ze are likely to be the choice depending on equipment design. In other specialist heat pump applications, you can find R-744, R-1233zd and even Ammonia being used as the refrigerant. filling where the right tools and expertise is needed. A flammable atmosphere could occur if an A2L is incorrectly handled, but it should be manageable for a professional.
Legislation driving change
Current F-Gas legislation will require all new single split systems with a charge below 3kg to use a fluid with a GWP below 750 from 01/01/2025. However, revision of the legislation taking place this year (2022) could mean this is extended to all Heat Pumps within 5-10 years, with smaller systems (<12kW) potentially needing to use a fluid with a GWP below 150. Some heat pump applications require the use of heat transfer fluids, and this also needs a mention as many of those used (e.g. MPG and MEG) are derived from fossil fuels. Greenway® Neo Heat Pump N is manufactured
from renewable resources and also provides better performance characteristics to MPG providing significant carbon emissions reductions.
The heating sector is on a journey to reduce carbon emissions and reduce fossil fuel use as it heads towards Net Zero, but most importantly, is at the start of a very rapid growth period. The sector therefore needs to embrace the technology and adapt to this change, not just for domestic use, but in other sectors as well. Time will tell if the market can travel quickly enough but what you can rely on, is the team at Climalife have the products and expertise to help all involved arrive safely at the final destination.