Low GWP Refrigerants | Evolution not revolution
Climalife UK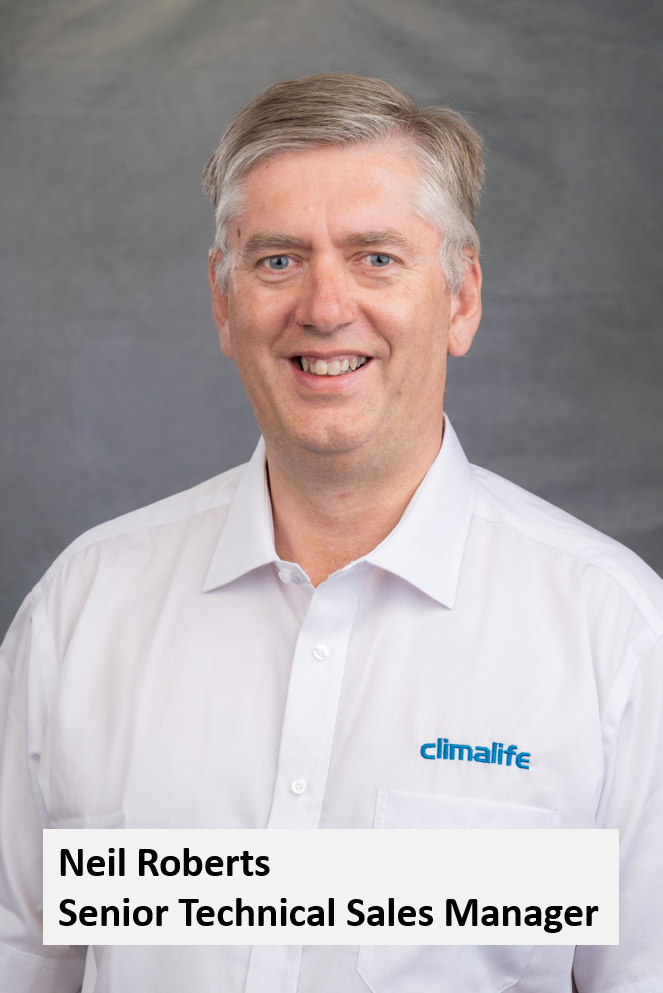 Neil Roberts, Senior Technical Sales Manager at Climalife discusses the progress made in 2022 and the inevitability of change.
It's that time of year when we all look back on what has happened during the year and try to imagine what the new year is going to bring. After the huge upheaval of the pandemic, it's tempting to look back on 2022 and think it was the year we got back to normal, but it doesn't take long to realise the situation is still far from that.
The fallout from the pandemic and Brexit are still ever present and political instability, both in the UK and abroad, have added extra challenges. One thing that did not appear to change during 2022 was supply of refrigerants. Despite the predictions of pressure on supply of higher GWP refrigerants, due to the F-Gas phasedown, availability in 2022 was sufficient for demand. So, the obvious question is:
Is the industry ahead of the curve in moving to lower GWP refrigerants and keeping within the phasedown target or is it just in balance, so demand and supply within the phasedown restrictions are matched?
For several years, large retail refrigeration users have been working towards the introduction of low GWP systems in readiness for the 2022 requirement to use refrigerants with a GWP of less than 150. In addition, the growth in the use of R-32 in air conditioning replacing the high GWP R-410A has continued. This may well have taken the pressure off other industry segments to move to lower GWP options, and the feedback from these segments indicates that those that have not had to move to lower GWP are still delaying. This would tend to suggest the supply situation being in balance rather than ahead of the curve. With the next reduction in the phasedown just 12 months away (1st January 2024), those industries that have not already planned to switch to a low GWP alternative need to start, sooner rather than later.
At the current average refrigerant GWP levels, the next step in the phasedown is effectively a 30% cut in the available quantity of refrigerant.
The only way to prevent supply issues will be for everyone to proactively move to lower GWP alternatives.
There have of course been several cycles of legislation affecting refrigerant choice.
With the move from CFCs to HCFCs to HFCs and now to very low GWP refrigerants, there is a danger that those that have previously experienced one or more of these cycles may think it will be the same again. Until now retrofit options have been available to service the existing equipment, and the refrigerants for new equipment have looked a lot like the old refrigerants, but with lower GWP. THIS TIME IT IS DIFFERENT!
As the industry has worked its way through the list of molecules that could be used as a refrigerant, we have either gone back to products that were side-lined as being too difficult or inefficient to use (e.g. hydrocarbons, carbon dioxide) or moved on to new molecules, which also present some additional challenges when compared to the products they are replacing. The technology available today and the vastly improved legislation and company safety cultures that now exist, have enabled these products to be considered as viable options for the next cycle to move to low GWP.
The differences in physical properties, safety class and performance of the low GWP alternatives mean, that in the majority of cases, retrofitting into existing equipment will be very difficult.
Before installing new equipment, it is essential for the longevity of that system, that the refrigerant chosen is sustainable over the expected lifetime of the equipment.
Using a refrigerant with a GWP >1000 will almost certainly require the availability of reclaimed refrigerant to fulfil its expected lifetime, and there is a significant risk that the equipment would need to be replaced before the end of its useful life. Faced with this sword of Damocles hanging over them, why are so many people still installing new systems with refrigerants with a very limited shelf life?
As always, it's never a simple answer. Lack of understanding of legislation, lack of training on low GWP alternatives, only considering initial installation costs rather than total cost of ownership, and my personal bugbear, because the customer asked for it.
Refrigerant availability does not equal refrigerant sustainability.
The legislation is very clear, the supply of virgin refrigerants with a GWP >1000 will become constrained in the relatively near future. End users need to be made aware of this when new systems are being specified.
A full range of low GWP refrigerant options is now available but all of them require a different approach than using the traditional non-flammable HFC based refrigerants.
Safety
Many of the very low GWP options have a degree of flammability and either have the safety class A2L (low flammability) or A3 (high flammability), plus may require additional safety measures. Safety standards such as EN 378, EN 60335-2-89, EN 60335-2-40 all include guidance on charge sizes for using flammable refrigerants and what additional safety measures can be used to increase the compliant charge sizes.
Risk assessments are required for all refrigeration systems and can also form the basis for assessing whether the safe use of flammable refrigerants can be achieved for systems which fall outside of the compliance requirements of the standards. Case studies are available from customers in the UK and across Europe that have chosen to take the A2L route to low GWP, with refrigerant charge sizes ranging from tens of kilograms to several hundred kilograms of refrigerant safely installed in their systems.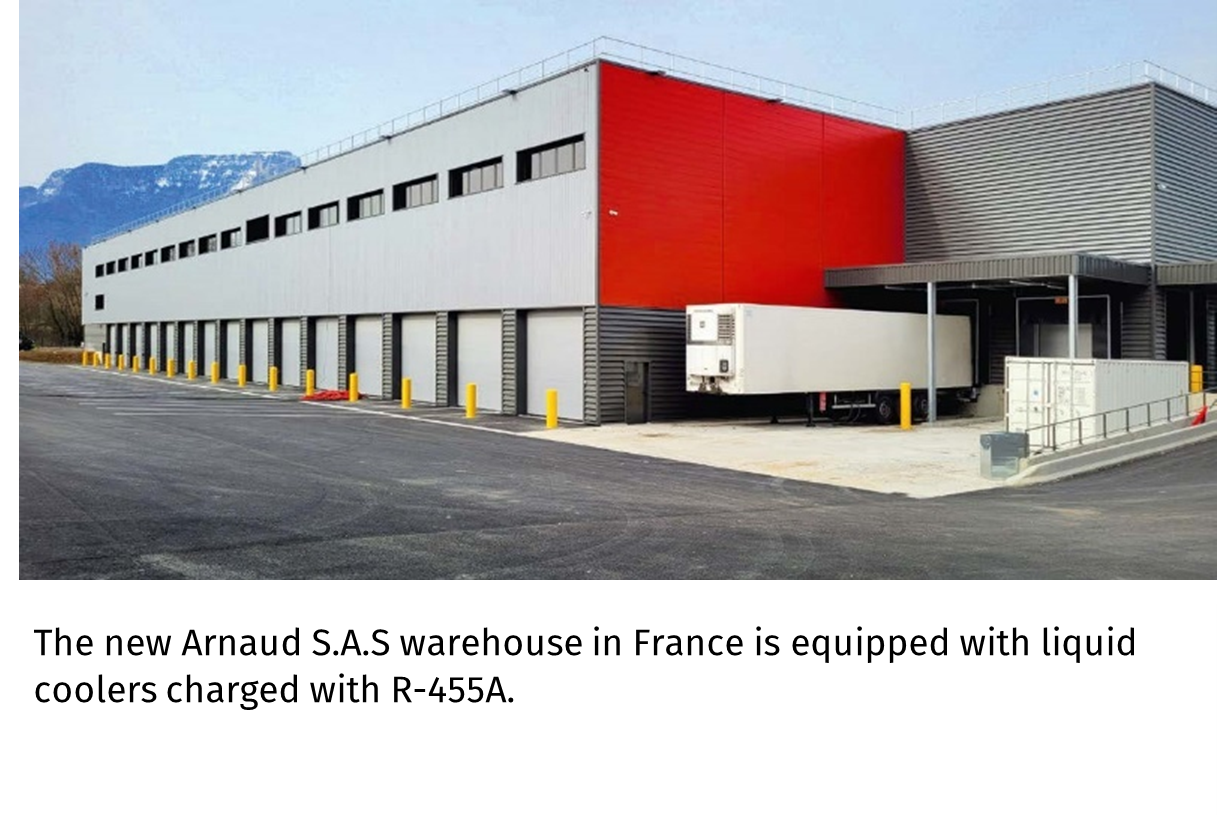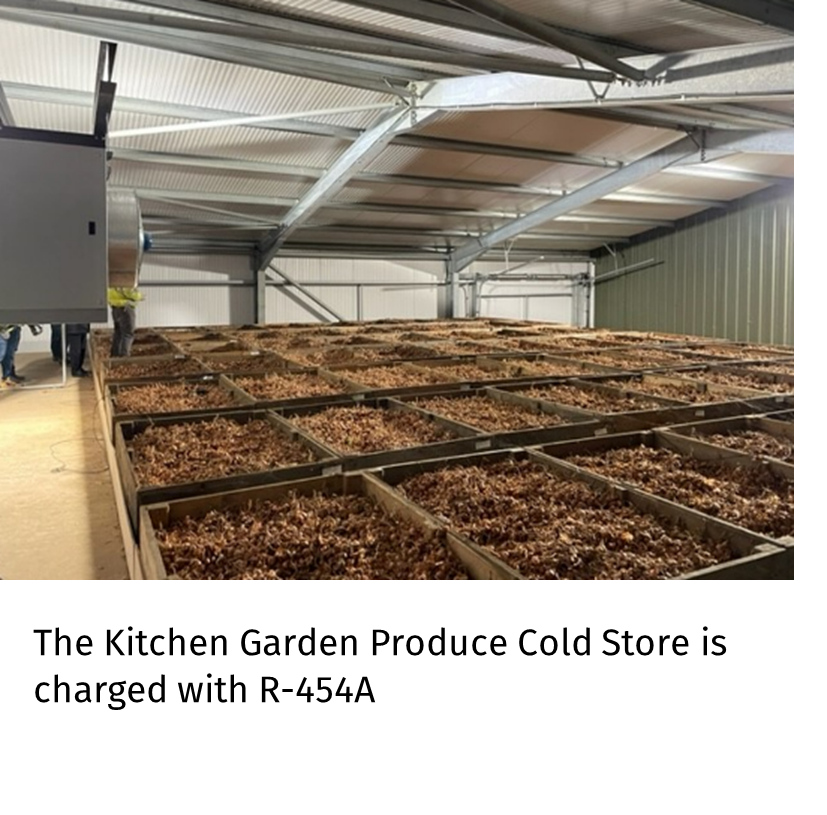 Under the pressure equipment safety regulation, using a flammable refrigerant will often take the system into a higher category that will require more stringent safety requirements. In many cases this elevation of the category under PE(S)R will make these refrigerants unsuitable as retrofit options for A1 safety class refrigerants.
Performance
Some of the low GWP options have performance characteristics significantly different to the higher GWP products being replaced, but since the equipment must be designed for the specific refrigerant, there is an opportunity to do things differently and prioritise energy efficiency over convenience. For example, it has always been known that R-134a would deliver a better energy efficiency than R-404A in the medium temperature system of a supermarket, but time and time again end users would install R-404A because they only wanted one refrigerant on site or because the R-134a system installation cost was a little higher. Using the most energy efficient option will often cost more to install but should deliver significant savings over the lifetime of the equipment through reduced energy consumption which of course also means lower CO2 emissions.
In addition to refrigerant choice, consider using technologies such as mechanical liquid subcooling and maximising any heat recovery opportunities to boost overall system performance. Heat recovery is hugely underutilised and there is the potential to greatly reduce overall energy consumption in buildings and facilities, but it requires a change of mindset from designers and end users to fully appreciate the long term benefits these technologies can deliver.
Moving to low GWP refrigerants is inevitable.
The legislation is the main driver but there are tangible financial and environmental benefits which should make the change a much more rewarding experience, but only if the industry considers how best to capitalise on all the energy saving opportunities and consider the longer-term return rather than just the upfront installation costs.
Change can sometimes seem difficult compared to the comfort of using the tried and tested products and technologies but there is assistance available from many sources. At Climalife we not only supply the low GWP refrigerants, but we are also able to offer refrigerant performance analysis based on theoretical models of various system technologies and advise on the likely benefits of refrigerant and technology choice for your application, whilst keeping in mind what requirements are needed to comply with legislation and standards. If you are planning to install some new equipment why not consider all the options, you may discover some options you can't afford to ignore.
Have questions about this article?
Contact us at climalife.uk@climalife.dehon.com.