Climalife are proud to announce the launch of Cool-Gauge
Climalife UK

Cool-Gauge; an intelligent approach to monitoring the Heat Transfer Fluids (HTF's) in your cooling system - now available from Climalife in the UK.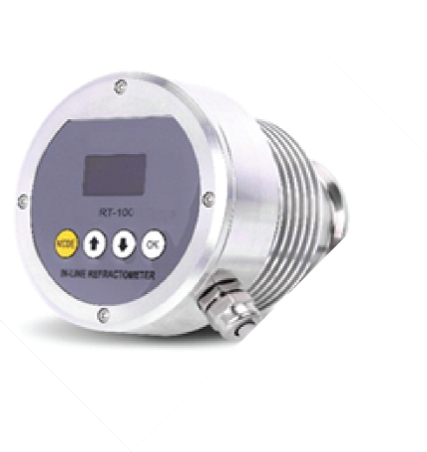 With system operators constantly looking to have more control over their system and find different approaches to minimise energy consumption in their processes, Cool-Gauge offers more visibility to an industry that aims to digitalise their processes, whilst helping to minimise the energy consumption by maintaining optimum viscosity of HTF within systems.
Cool-Gauge is a convenient and time saving piece of equipment ensuring your HTF system maintains optimum performance and system protection.
Monitoring HTF systems can be challenging at times, however Cool-Gauge offers many advantages that can ease the pressure. It is a low maintenance unit, making it ideal for remote or difficult to access systems. Constant monitoring of the system prevents corrosion and scale build up in systems by maintaining the HTF inbuilt inhibitors, preventing issues, reducing time consumed and of course freeing up resources.
Cool-Gauge not only monitors, but in open systems enables automatic dosage of your HTF against specific set points which ensures accurate control of your HTF concentration is maintained at all times. In both open or closed systems Cool-Gauge can provide instant notification if HTF levels fall too low, preventing expensive and time-consuming system failures.
In summary, energy consumption, costs and system failures are challenges that system operators have to deal with. Cool-Gauge can help with this, enabling users to progress towards a future where there are less breakdowns, consistent process efficiency and peace of mind that Cool-Gauge is watching your system.
Both Brian Smeeton and Dean Greenfield of Cool Gauge said "We are delighted to be working with Climalife on the Cool Gauge system. We believe Climalife will bring a wealth of experience and technical capability to the system ultimately driving efficiency increases, controlling costs and protecting clients' assets".
Managing Director at Climalife, Allan Harper said "Cool Gauge is another innovative product within the Climalife portfolio. It will digitalise an otherwise manual process which is critical for the smooth operation of these types of systems, maintaining energy efficiency and freeing up resources".