Clima Girls raise £1500 for Cancer Research UK
Climalife UK

On Sunday 30th June 2019, the Clima Girls - a team of nine from Climalife UK - took part in the 5km Race for Life event over the Downs in Bristol to raise money for Cancer Research UK.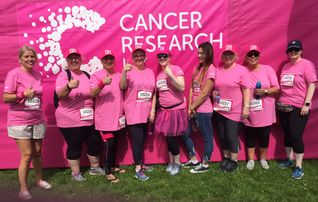 Thousands of men, women, children and dogs took part in the event which took place on a sunny day, enjoying the fantastic atmosphere created by the Race for Life event team and the hundreds of spectators lining the route.
The Bristol 5k Race for Life is one of over 150 Race for Life events held across the country each year. Funds raised through the Race for Life go to Cancer Research UK who fund laboratories, tests and treatments for over 200 types of cancer.
The Climalife team has, to date, raised just over £1,500 including gift aid.