Celebrations here at Climalife UK for our official office opening
Climalife UK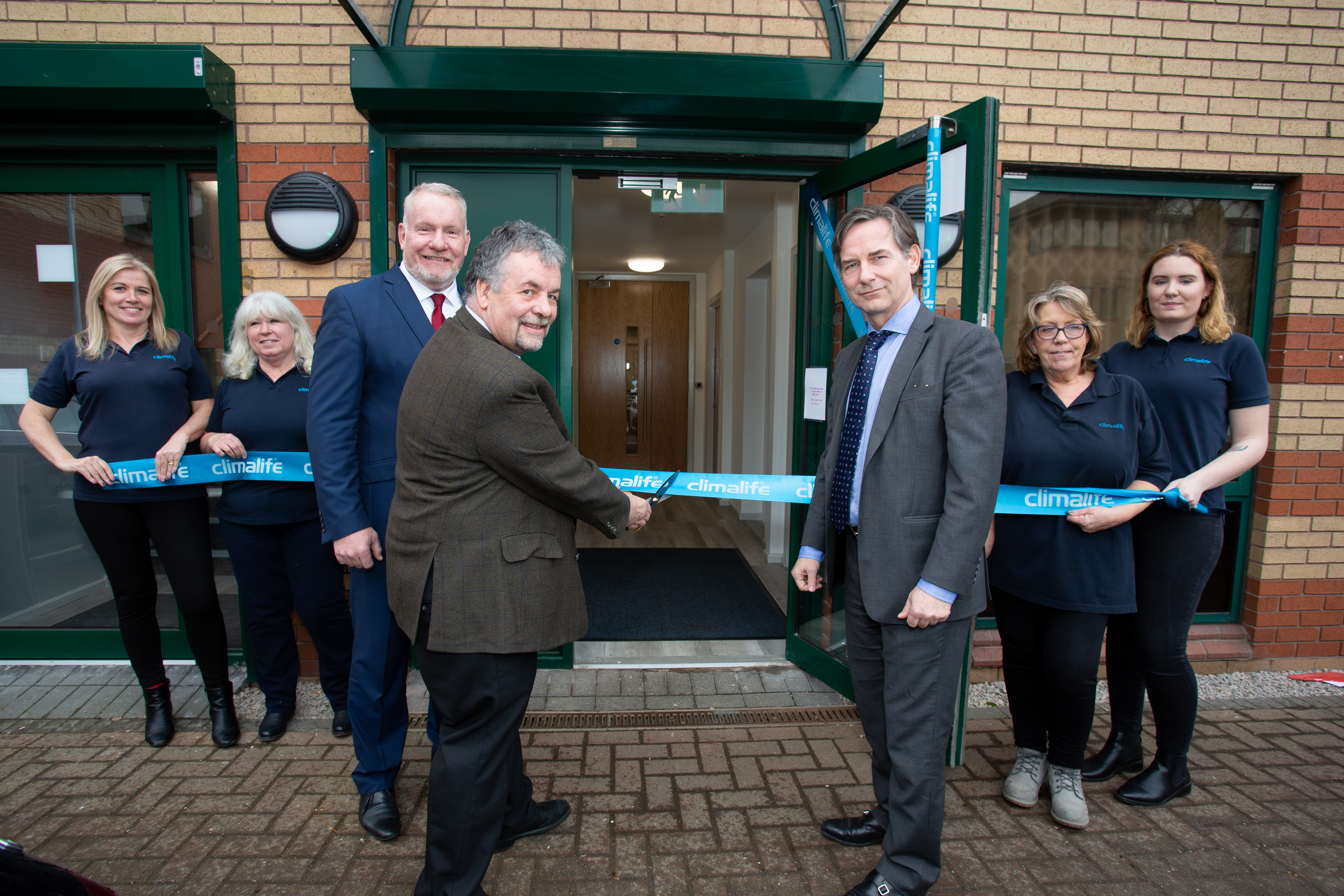 After 23 years based in Avonmouth, we took the decision to purchase a modern the three-storey building in Bradley Stoke, North Bristol. A major renovation has taken place over the last few months and we proudly revealed our new office at an official opening on Tuesday 18th February 2020.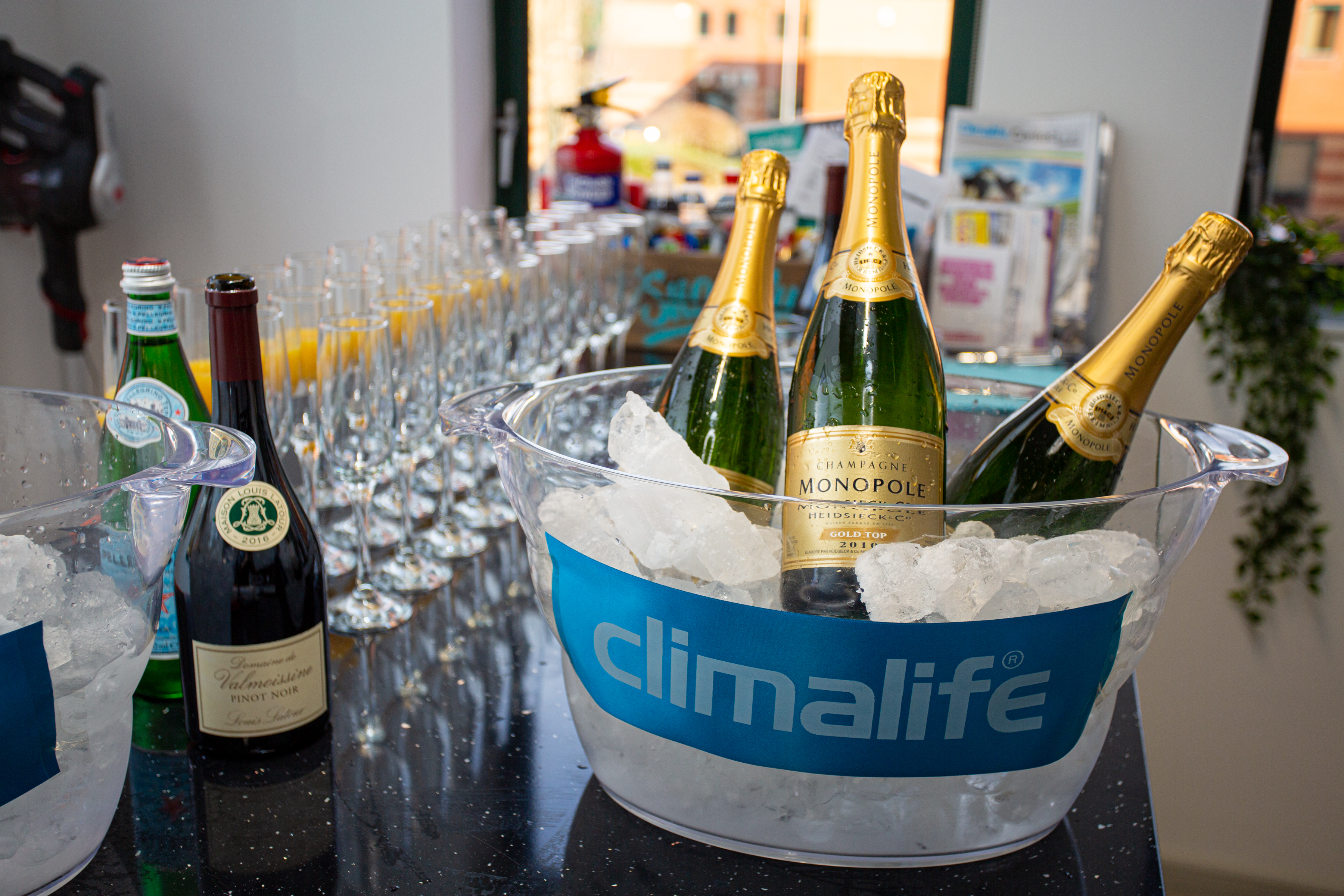 Joined by senior European colleagues from Climalife, including Climalife Group Managing Director, Luc Dehon and parent company Dehon Group, Managing Director, Pascal Dehon; who cut the ribbon announcing the building officially open, we celebrated in style with champagne and lunch.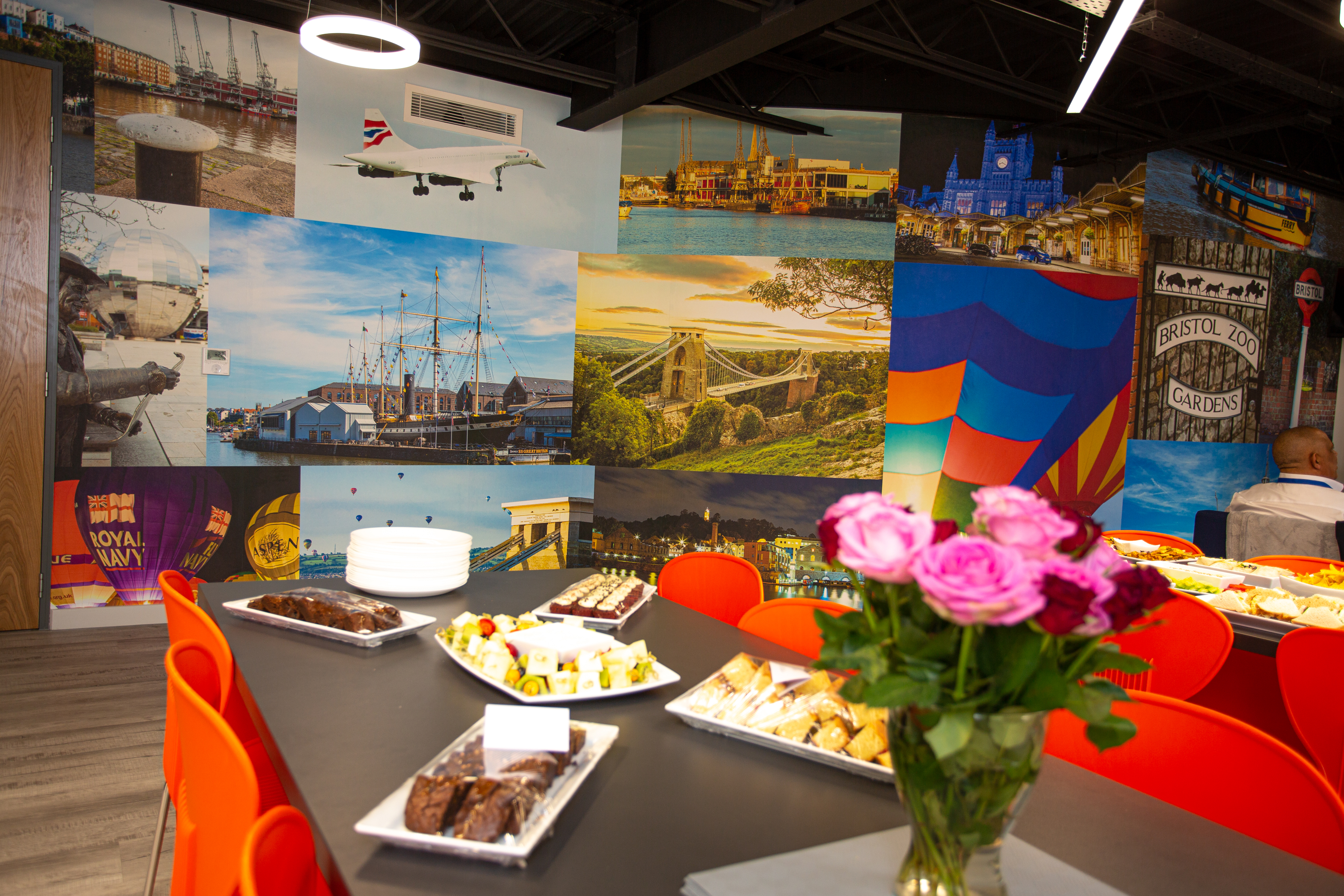 An important factor for the new office has been to create a comfortable and inviting breakout area for staff to relax and enjoy time away from their desks. The walls have been covered with a lively Bristol themed mural and bright colours can be found in all corners of the room. Large lunch tables and sofas provide valuable space for staff to eat together and relax.
Rest, recharge and refocus
Allan Harper, Climalife UK Managing Director, said "Studies show that taking a break can improve the productivity and happiness of employees so it has been vital for us to ensure the design of the building took into account employee wellbeing. Measures have included a dedicated area for the team to take a break, ambient lighting in the working environment, lots of plants, filtered water and a high specification R-32 HVACR system that we plan to showcase as a training feature for customers, colleagues and suppliers."
Marketing Manager Mel Summers said "The new office is an exciting place to be. It has a modern feel and has lots of great facilities for the staff to enjoy. I think we will be happy here for many years to come and we look forward to welcoming many more visitors to the new building over the coming years."