Building a sustainable industry for the future generation
Climalife UK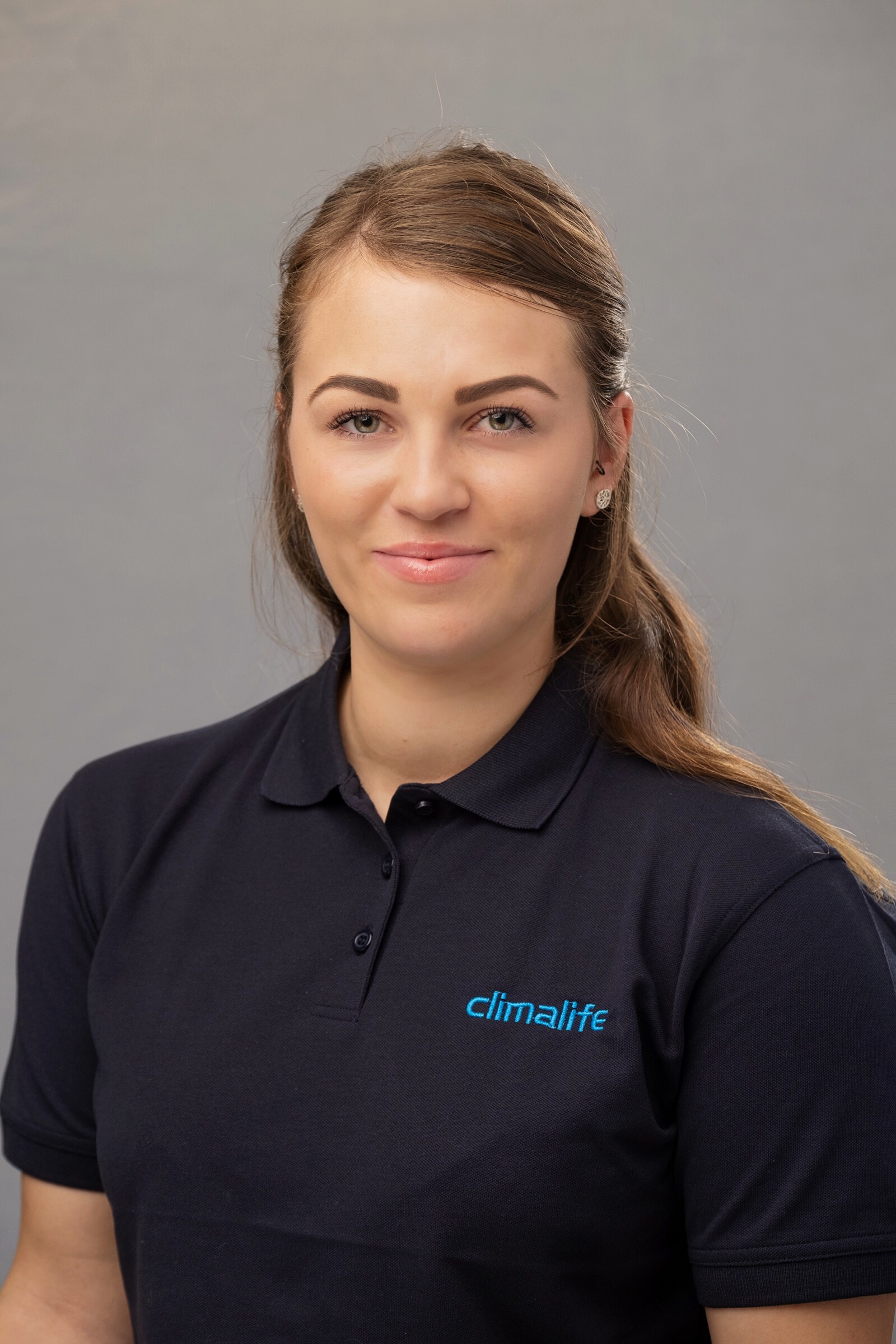 Georgie Hillier – Sales & Marketing Co-ordinator, Climalife UK
Refrigeration is essential to our modern world with the cold chain and cooling being key to supporting national markets and continuous global development.
There have been significant changes in the refrigeration industry over recent years since the introduction of F-Gas regulations in 2007 and the industry continues to evolve in line with regulation, legislation and a transition towards increased consumer environmental awareness.
We are already seeing a shift in the industry as the market moves towards lower GWP (Global Warming Potential) alternative refrigerants, such as the low GWP A2L refrigerants. This is a vital element to ensure the sustainability of the industry and the markets it serves. However, there are other elements that are just as important and influential too. Considering an array of key factors will help us collectively build a sustainable and eco-efficient industry for the future generations to come.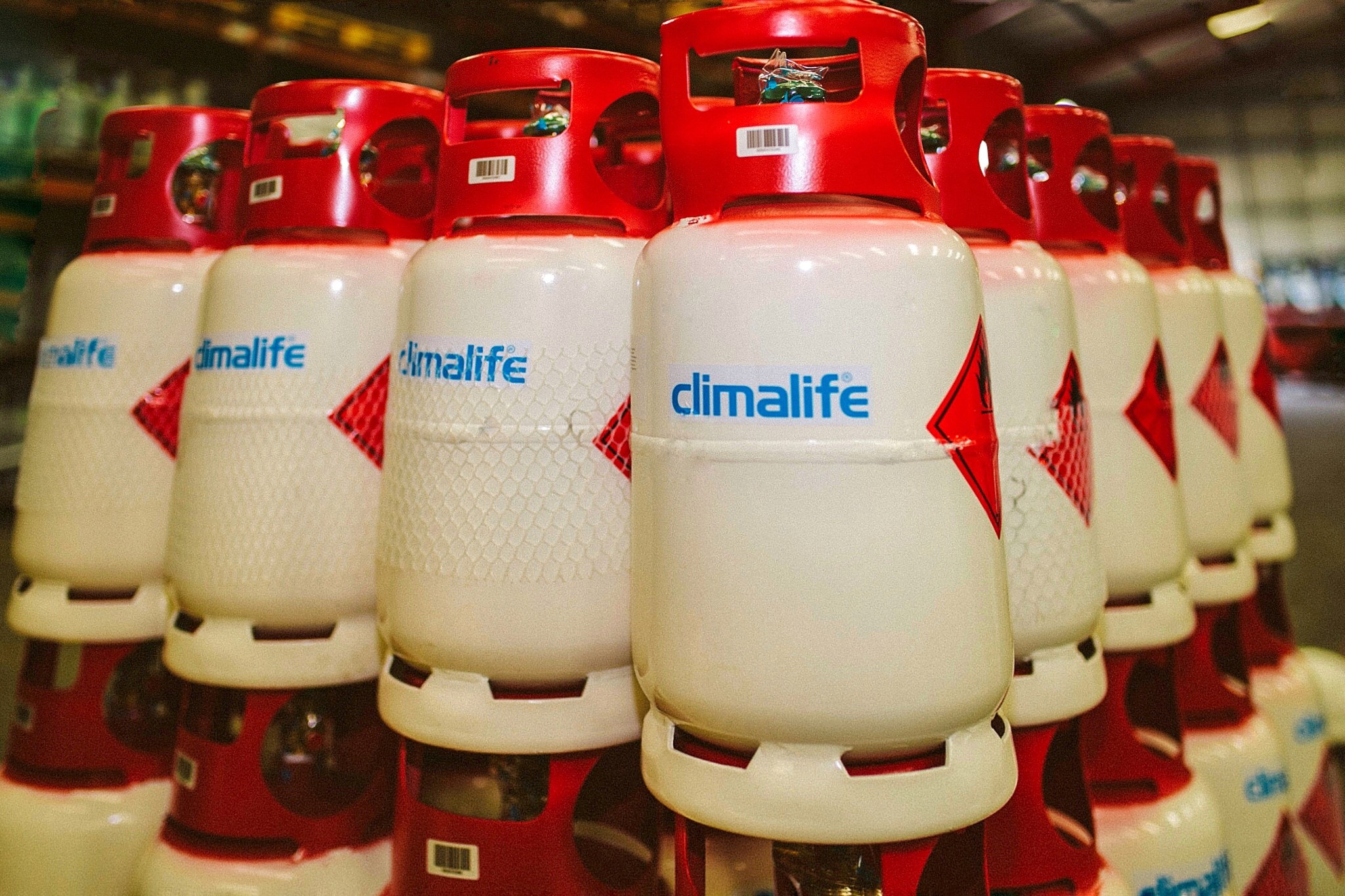 Low GWP Alternatives
There are a wide range of low GWP refrigerants and refrigerant blends that serve as alternatives to high GWP refrigerants that are now banned if they fall into the category of >2500 GWP and with no one solution being the same for all applications.
There is a requirement for various different alternative options to be available in the marketplace, for both new equipment and retrofit.
Refrigerant producers have worked to develop new refrigerants and blends with very low GWP. There are now a wide range of refrigerants available for the market to use. As an industry, we must take advantage of these solutions to ensure we future proof our systems and work to achieve a more sustainable world.
Meanwhile, we as an industry must be forward thinking in our approach to different refrigerant options and make significant moves to ensure the uptake of lower GWP refrigerants continues in order to meet industry quota restrictions that will see a 79% reduction in CO2 tonnes equivalent by 2030from the base set in 2015.
Suppliers of refrigerant such as Climalife, aim to provide support to customers with the change to different refrigerant options as we understand the potential challenges some businesses may face and we are here to help guide businesses through the transitional period with technical support and advice.
Refrigerant choice will no doubt have the biggest influence on industry sustainability however there are other factors that support the wider goal in reducing CO2 emissions and are equally as important to consider.
15 Year F-Gas Phase Down Plan

Equipment Choice and Lifetime Cost
When choosing to install new equipment, the choice of equipment will inevitably influence the overall sustainability and efficiency of running the system over its life. An important factor to consider is the overall lifetime cost of the equipment. This total lifetime cost refers to the financial and the environmental cost of the equipment from the initial purchase and for the duration of its lifespan. It is obvious that Low GWP refrigerants have less of an impact on the environment, but the energy consumption of that system over its lifetime has a considerably greater impact upon carbon emissions. Therefore it is important that a new system not only has a low GWP refrigerant but is also highly energy efficient to achieve a significant reduction in the lifetime environmental impact of the equipment.
Once you have chosen the sustainable energy efficient low GWP equipment, there are also many ways in which you can actively keep the system working efficiently such as regular cleaning, maintenance and installing leak monitoring technology. This can equally apply to keep existing equipment operating efficiently.
Some end users are known to only consider the initial financial cost of new equipment, although, there are signs now of change with many more starting to consider the total lifetime cost and this is important as we move forward with F-Gas. With new lower GWP refrigerants having better energy efficiency than traditional HFC refrigerants, coupled with a lower environmental impact if they leak, this in turn can help reduce CO2 emissions for that business.
Another consideration is the hidden future cost(s) of purchasing a system that runs on older technology because as refrigerants are phased out, they tend to go up in price and conversely as new refrigerants are adopted more widely, they tend to reduce in price.
An investment of any type should be considered and planned in detail to ensure total costs are reviewed and refrigeration systems are no different. But they do have the added requirement of needing to consider the environmental costs as well as just the financial costs.
Leak Detection
It is vital to be able to detect leaks in thermodynamic systems as quickly as possible for the following reasons:
Cost Savings – when a refrigeration system leaks, the charge in the system will decrease and the system will have to work harder to perform its job leading to increased energy usage and therefore higher energy bills.
Environmental Factor – an inadequately charged system is less energy efficient and if you are using a higher GWP refrigerant, there is the risk that if the product is leaking into the atmosphere, it will contribute to global warming.
Preventing Damage – unchecked or undetected leaks could gradually become damaging to the system and could cause significant and costly damaged if not repaired at an early stage.
There have been significant developments in refrigerant leak detection technology in recent years and part of this is owing to the increased emphasis on considering the full lifecycle performance and cost of a system. New technologies are constantly being developed which makes it easier than ever to form better choices on system types and their overall lifetime cost.
Good Maintenance
An effective maintenance program will ensure that systems continue to operate at their optimum level for the duration of their lifespan.
For end users, there is definite value in having routine maintenance carried out on a system, rather than opting for a more reactive type approach to system maintenance.
Not regularly monitoring a system can prove to be more costly in the long run as inefficiencies and equipment down time can prove to be expensive from both a maintenance point of view and productivity.
Regular oil changes should form part of an effective maintenance regime as it will ensure the moving parts of a compressor are lubricated to their ideal level and avoid unnecessary wear.
Cleaning products also have their part to play in practicing overall good system maintenance as regular cleaning supports the efficient operation of systems.
A well maintained and cleaned system can help to prevent contamination, remove build up and odours and increase longevity by continuous optimum performance and energy efficiency as well as keeping breakdowns and potential leaks to a minimum.
The world around us is changing and evolving every day and it is vital that as individuals, businesses and as a collective industry we continue to advance in our ways of working too.
The refrigeration and air conditioning industry will always be essential to our world but it is our role to make sure we create a harmonious relationship between the two to guarantee we build an industry that is sustainable for the generations to come.

We care for our customers, people, products and planet.