Climalife UK celebrating World Refrigeration Day 2019
Climalife UK

The first annual World Refrigeration Day will take place on Wednesday 26 June 2019.

The aim of the day is to show the world how cooling touches so many aspects of everyday life - from your food shop being delivered to your door, how medication is stored at your local pharamacy, to keeping IT equipment cool.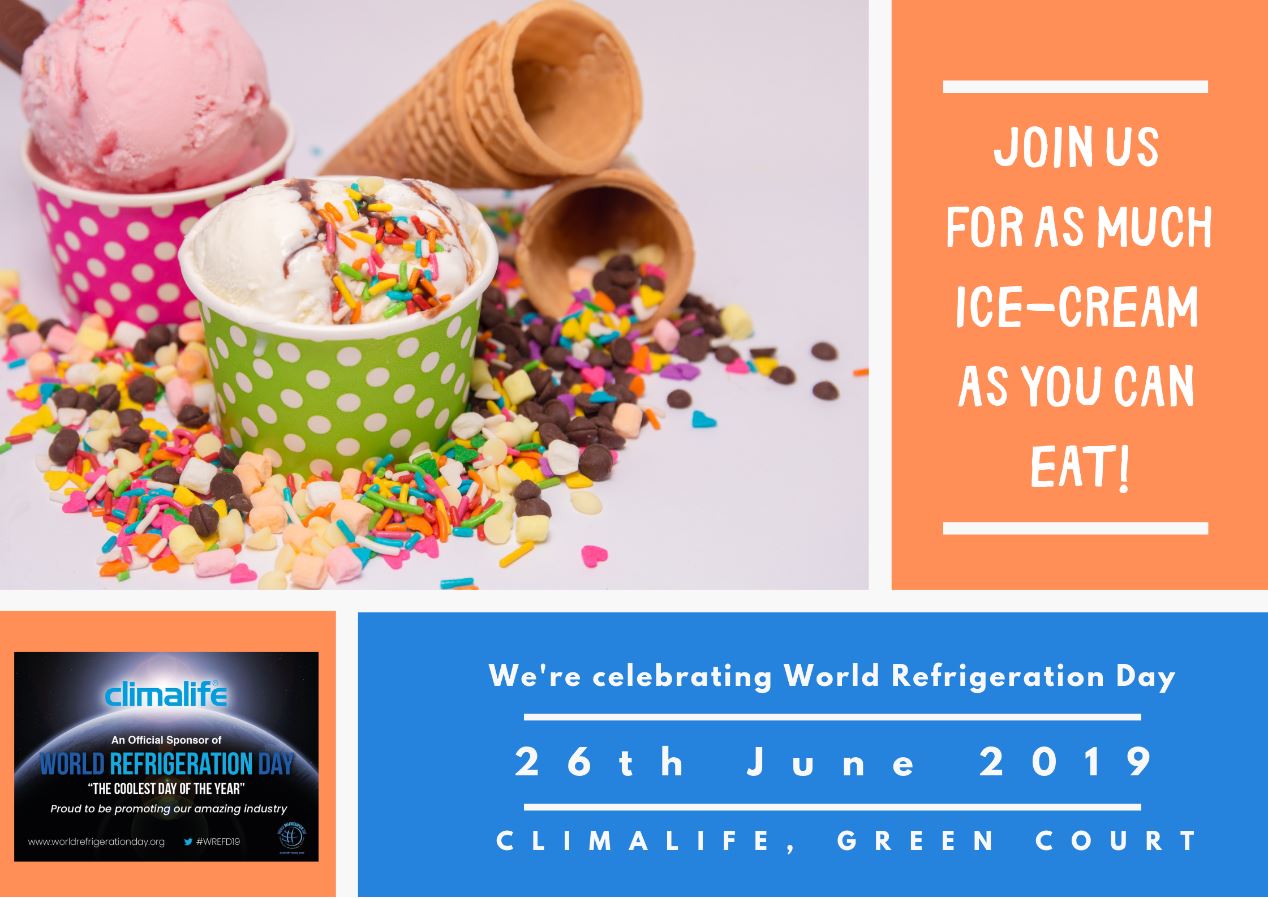 At Climalife UK, we're celebrating World Refrigeration Day by giving away ice-creams at our UK office.

If you are in the area, feel free to pop in and join us!!!


Climalife UK (IDS Refrigeration Ltd), Green Court, Kings Weston Lane, Avonmouth, Bristol BS11 8AZ