CO2 offer from Climalife
Climalife UK

With the introduction of F-Gas II and the quota system, players in the refrigeration and air conditioning industry should move quickly to integrate new fluids into their development plans. For facility owners, one of the solutions to regulatory pressure can be the installation of new equipment operating with a very low GWP fluid. Therefore, CO2 (R-744); one of the oldest refrigerants, has « come back to the fore » and is increasing its market share.


With a GWP of 1, CO2 (R-744) can meet the needs of commercial refrigeration. The number of hypermarkets and supermarkets using CO2 is growing rapidly in Europe and around the world. Equipment manufacturers claim they have CO2 solutions that can be used across large, medium and most recently, very small commercial systems; whatever the climate conditions.


THE CO2 OFFER FROM CLIMALIFE
In order to support customers in their ecological, technical and economic efforts, Climalife offer a complete and qualitative CO2 range, that includes all types of packaging necessary for R-744 as well as refrigerating oils designed for all applications (for example from Mobil, Zerol, Reniso and Emkarate).


A RANGE OF PACKAGING TO SUIT YOU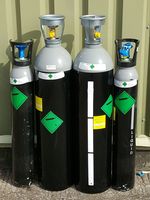 Climalife offers CO2 in both liquid form and vapour across a range of cylinder sizes – so you can choose the packaging that best suits you.
10L cylinder
30L cylinder
47L cylinder
Our smaller cylinders are easy to transport and are ideal for the new equipment offered by some manufacturers used in small local shopping areas, often in the city centre, with CO2 loads below 10kg.


CHOOSING THE RIGHT LUBRICANT IS ESSENTIAL FOR R-744 SYSTEMS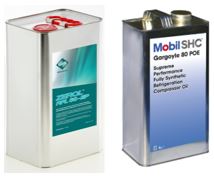 Choosing the right lubricant is essential for the performance and durability of a R-744 system. We have a complete range of oils formulated for this fluid, which can operate under extreme conditions and have been approved by compressor manufacturers.
Discover our complete range : Mobil Gargoyle™ SHC 80 POE, Zerol RFL, Reniso C85E and Emkarate RL 68HB.


To help you, our Best practice for handling high pressure cylinders guide is available online.